Puma ST 1.5 / Stage 2 Software (Ultima 2+)
Features include:
DS ULTIMA 2+ (STAGE 2 MAP)
ACTIVE LAUNCH CONTROL
ENHANCED OVERRUN
CYLINDER DEACTIVATION TURN OFF OPTION
GPF / DE-CAT CODE REMOVAL
MORE POWER
MORE TORQUE
EXCLUSIVE TO IMAP-E6 USERS. IF YOU DO NOT HAVE AN IMAP-E6, YOU CAN PURCHASE FROM HERE.
DS Ultima 2+ / Stage 2.  265BHP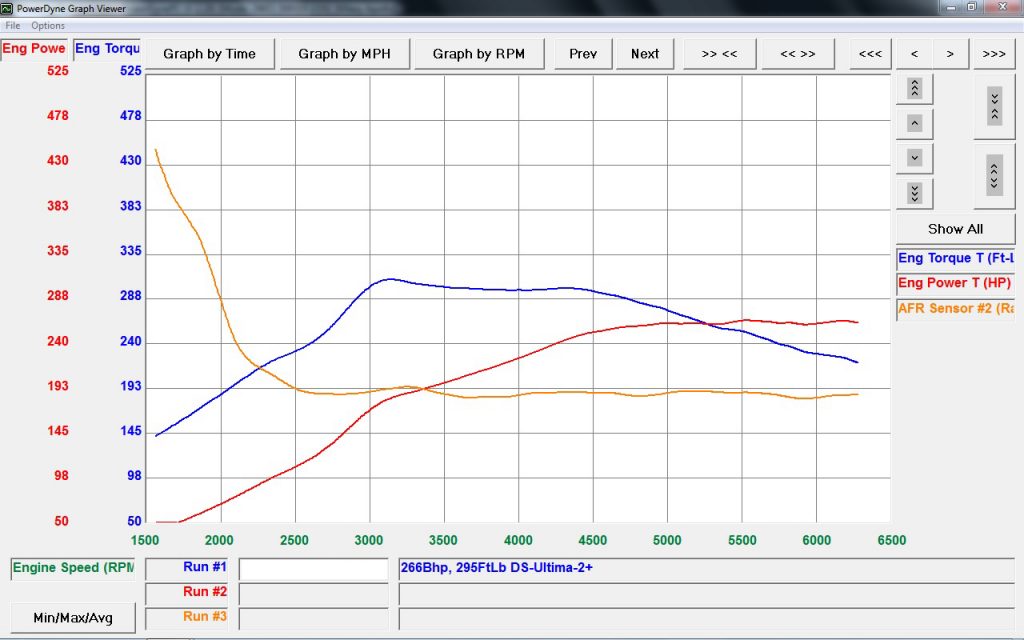 After months of vigorous developing and testing, now complete is DS Ultima 2+ tune file. With our latest range of excellent hardware modifications, we were able to transform the Puma ST (1.5t) and extract really serious performance. The characteristics and power delivery of this tune have evolved to more powerful linear delivery from the previous DS Ultima+ 99 map. We've extracted much more power in the mid to high RPM range – Whilst enhancing the legendary "throw back in your seat" low torque! As shown on the dyno graph, this tune makes it peak power between 5350rpm and 5550rpm and holds the power all the way to the limiter! Creating higher revving machine. Thus allowing gear changes at full throttle to drop you into that power band sweet spot. Perfect for racing scenarios. A great step up from stage 1.
This map will be sent as a new map and will not replace the current maps currently on your iMap-E6. Please read below for more info on these new features.
---
Overrun – Enhanced burbles, pops, overrun – with the option to select length of overrun around your preference.
STANDARD OVERRUN 0.57 SECONDS
0.75 SECONDS
1.25 SECONDS
1.75 SECONDS
2.5 SECONDS
Once the overrun map is loaded, the overrun features will only become active in the following modes;
In 'Normal Mode' the overrun features will remain deactivated. The same as Std.
---
Launch Control
Launch control is set to just below 3995rpm. After multiple trial and error tests, we found this was the optimum RPM to get the launch from a stand still position without too much torque loss intervention or wheel spin – Whilst still being able to activate the overrun burbles/ pops from a stand still engine rev. This option works best in RACE mode to prevent traction intervention. This feature will remain active in all driver section modes. Including NORMAL mode.
How to activate Launch Control? No need to to rush around with your steering wheel at the traffic lights anymore. Simply apply your clutch, put your ST in 1st and apply the accelerator.
---
In order to achieve top results as quoted, the modification list req'd is:
What is the minimum amount of hardware I can run DS Ultima 2+ with?
STAGE 2 OR 3 INTERCOOLER. *(REQUIRED)*
98+ OCTANE FUEL. *(REQUIRED)*
76MM COLD AIR INTAKE *(RECOMMENDED)* – IN ORDER TO ACHIEVE HIGHER POWER FIGURES. HOWEVER THE STD INTAKE WILL RUN WITHIN THE MAPS SAFETY TOLERANCES- JUST MAKING DETECTIBLY LESS BHP)
AFTERMARKET RACE-CAT OR DE-CAT DOWN PIPE *(RECOMMENDED ONLY)* – IN ORDER TO ACHIEVE HIGHER POWER FIGURES. HOWEVER THE STD DOWN PIPE WILL RUN WITHIN THE MAPS SAFETY TOLERANCES- JUST MAKING LESS BHP)
---
*These tune files are manually built around your device serial number, ECU strategy number and drop down selections. Please order during working hours for quickest delivery. Delivery is sent via email once built and ready.*
Read More