Ford Focus ST250 Top 5 Recommended Modifications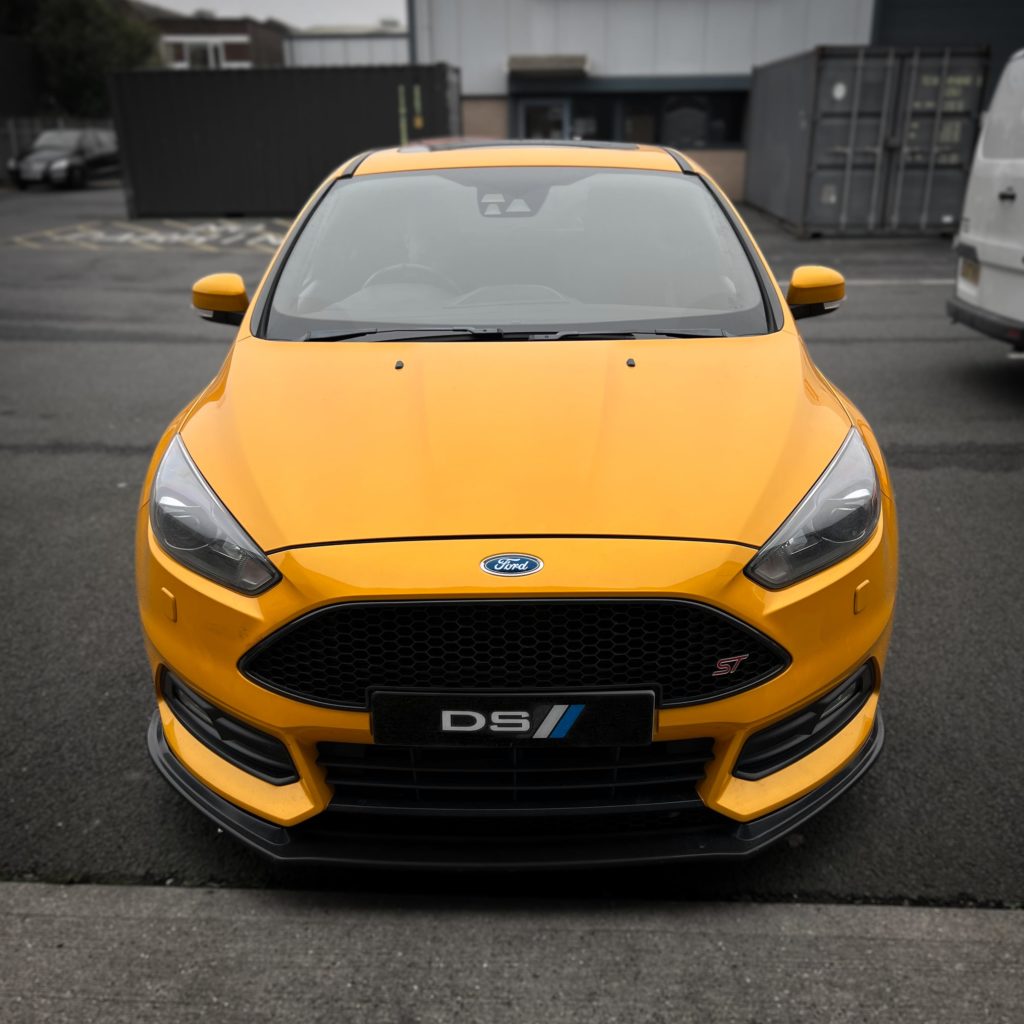 In order to maintain a true 'Ford Tuning Specialist' status, we specifically streamline the range of models that we decide to work with, thus helping us achieve the highest level of quality in our goods and services. This philosophy has kept us ahead of the competition over the years. The Ford Focus ST250 is one of those lucky few cherry picked vehicles, which is also perceived as the successor of the mighty Focus ST225, which was the first model we specialized in tuning. We have spent years learning every detail of this ST since the day it was released and we assist ST250 owners consistently tune, modify, and maintain their pride and joy. This article aims to provide a helpful insight in what we recommend are the 5 best ways of enhancing your ST250!
REMAPPING
Tuning is and always will be the best way to get the most out of this ST. When thinking actual performance, modifications do help an play their part, however this biggest jump in performance is from stock-to-remapped.
How do we map the Focus ST? well, we offer two options: the first is a straight "one-shot" map where we will map the car for you which typically costs £300.00. This is option is suited for those who are sure of the map they want to stick with for a while and have no desire to spend time switching between maps.
Alternatively,  for £500 you can get the hugely popular iMap Tuning Handset. This comes pre-loaded with all three ST250 maps and allows you to swap between them seamlessly whenever you like.
One of the maps being, Performance+. This is considered a base level map, which delivers a good balance of extra power and torque. The Race map also has these features with some extra power, however the most popular (and we think the best) of our ST250 maps is the DS Ultima map, which is our optimum tune for all-out performance. Therefore, this map should be run with 99 octane super unleaded fuel only! The Ultima tune is best suited for cars with bolt on modifications such as Cold Air Induction, Intercooler and 3″ turbo back exhaust (Sports cat or De cat). Although, this Tune has also undergone rigorous testing and development to ensure it can also to work on a vehicle with standard or basic modifications. When tested on a standard Pre-Face lift car with just a panel filter we saw 287Bhp and 393FtLb of torque.
Take a look for yourself here:
Dreamscience CAT Back Exhaust
This is a highly recommended option for those looking to amplify the soundtrack of their ST, in a tastefully-ferocious way. The Dreamscience 3″ stainless steel CAT back Exhaust is one of our most popular products of all time! and there's good reason for it. But don't just take our word for it, see the exhaust in action for yourself here.
INTAKE SYSTEM
The Dreamscience ST250 CAIS. (Cold Air Induction System) is a truly revolutionary piece of kit designed to maximize the performance of your ST250, with awesome intake noise as bonus! This kit will give your engine bay a stylish finish with the option of a black or silver theme with a customized Dreamscience Motorsport Sticker. With this kit, you have the option to add products that further compliment performance, such as the Velossa Tech Big Mouth Scoop; designed to scoop up, pressurize and feed fresh air into your airbox; Improving performance, throttle response and intake air temperatures. Perfect for STs looking for 300Bhp+!
INTERCOOLER
The Dreamscience Focus ST250 Intercooler is a direct replacement for the standard intercooler with no modification required. The Dreamscience intercooler is made exclusively by Radtec using the highest quality cores. It comes complete with fitted duct and brackets and bolts to fit.  We found that the 300bhp+ ST will hold an after cooler temperature of between 35-40 degrees centigrade after extensive testing. That is thanks to the specially designed interior fin offering virtually no boost loss. As a bonus, the Dreamscience Motorsport Stencil is available in the color of your choice, to give the front of your car the after market look!
COMPETITION CLUTCH
We have a range of competition clutch setups designed to work with multiple setups of varying power. The stage 3 Competition clutch is ideal for modified and remapped ST250 setups and is the most popular of our competition clutches. It maintains an OEM-like feel to the clutch whilst providing up to 150% increase in torque capacity. It is properly suited for aggressive street and motorsport use. If you plan to go even further than that, the Stage 4 clutch option will have you covered.
FORD FOCUS RS MK3 / ST MK3 / ST MK4 – STAGE 3 COMPETITION CLUTCH
Conclusion
We hope we've given you some helpful ideas. For those unsure on where or how to begin their tuning journey, we also offer a carefully tailored Stage 1 package  and Stage 2 package, featuring some of modifications mentioned, at a great price. In addition to this, the Dreamscience ST250 STAGE 3 Package, featuring a hybrid turbo conversion is still in development behind the scenes. If you wish to hear more details about our plans for the Stage 3 development, read here.
Back to News & Reviews