Dreamscience Stage 2 – Focus ST250
The Ferocious Dreamscience Stage 2 package includes the following modifications
ONE SHOT MAP (loaded at DSHQ)
DREAMSCIENCE INDUCTION KIT (Chrome or Black available)
DREAMSCIENCE INTERCOOLER (Optional 2.5″ Big boost pipe upgrade)
DREAMSCIENCE TURBO BACK EXHAUST
VELOSSA TECH BIG MOUTH SCOOP (Optional secondary intake scoop, to connect the V-Tech to the air filter)
If you do not wish to have the One Shot Map loaded at DSHQ, for an additional £200.00 you can upgrade to the Stratagem iMap Tuning handset which includes 3 legendary DS Maps including the Stage 2, DS ULTIMA Map. (Ideal for mail order purchases)
DS-Ultima
An all out maximum performance tune ideal for racing and track day. This Stage 2 package with all the bolt on's is designed for reliable performance to help your ST achieve the 305bhp mark.
---
The Dreamscience ST250 CAIS
(Cold Air Induction System) is truly a revolutionary piece of kit designed to maximize the performance and intake noise on your ST250. This not only improves performance but also gives your engine bay a stylish finish with the option of a black or silver theme with a customized Dreamscience Motorpsort Sticker.
The Dreamscience ST250 Induction Kit  is manufactured from top quality aviation grade aluminium with the option to be powder coated black. There is only one internal weld on this kit and for the most part a specialist mandrel bending machine has been used to form the turns and bends in the pipes. This kit is designed for ST's looking to achieve 300bhp and over when running the supporting mods!
The lower pipe has a a new designed Pipercross dry charge filter cone filter rated up to 430Bhp.  The cone gets a direct cold air feed from the lower right grill and is still more than high enough to avoid any water contamination.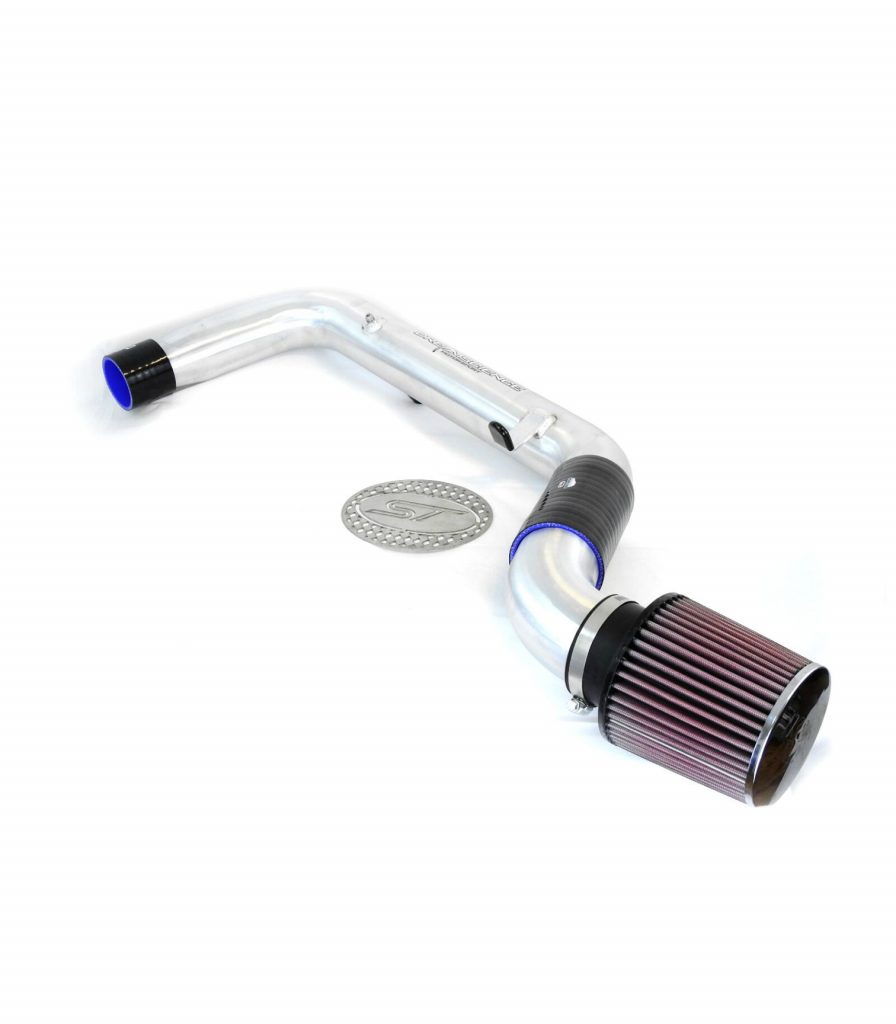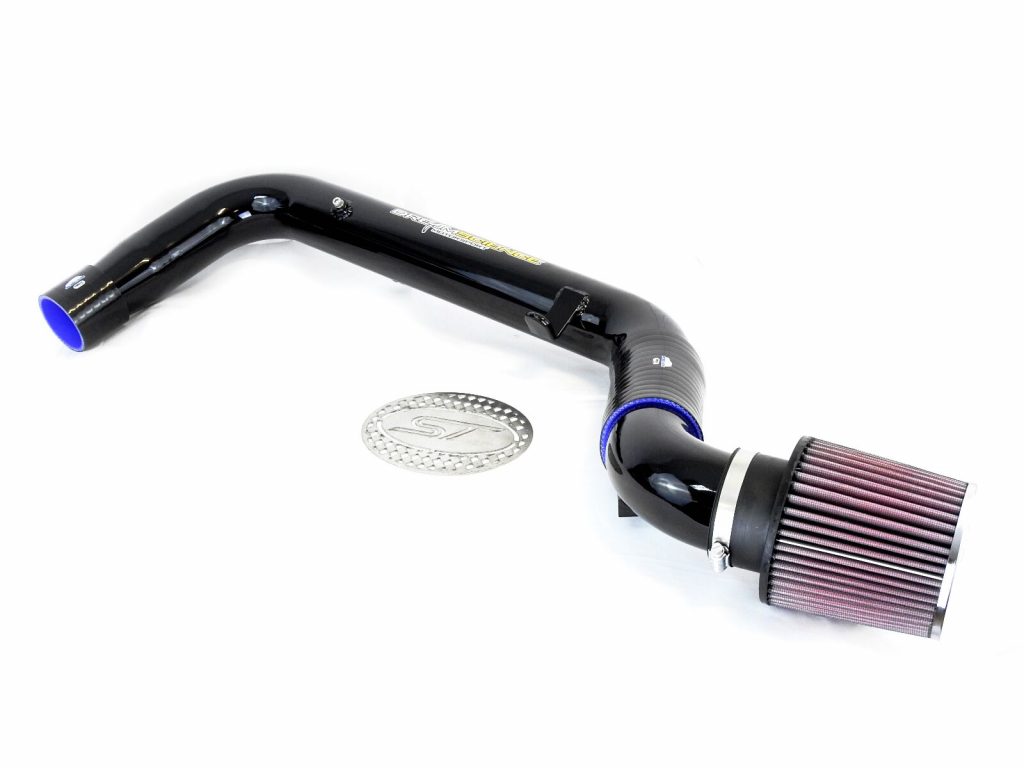 ---
Dreamscience ST250 Turbo Back Exhaust (De-Cat)
This Dreamscience 3″ stainless steel Turbo back Exhaust will totally transform the sound of your car. This is the loudest Exhaust we offer for the ST250 with it being a straight through system all the way through to the back box. This exhaust is preferred by customers looking to achieve the most power out of their vehicle. With the Down Pipe and Catalytic Converter being the most restrictive part of the standard system, performance and sound is instantly improved. The Dreamscience Full Exhaust (De-Cat) is a aggressive, tasteful set up designed to unleash the fury from 4 cylinder engine. This includes the addition of a small bypass pipe that compliments a unique rasp when under acceleration. The Bypass valve has the option to be fully blanked off if decreasing the sound becomes necessary. This system is finished off by a set of stylish 4″ Hard Edge Slash Cut Tips.
If you would prefer the Race-cat Down pipe with this set up, you can upgrade to this for an additional £220.00 in the drop down section.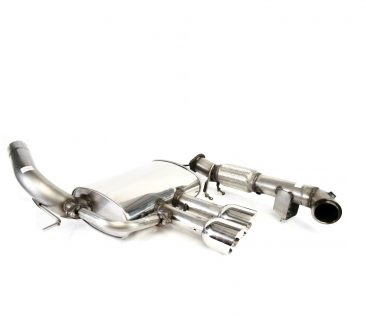 ---
Dreamscience Intercooler Stage 2 
a direct replacement for the standard intercooler. The Dreamscience intercooler is made exclusively by RADTEC using the highest quality cores. Our intercooler is a different design to the Std Alicool intercooler and made to our specifications. This Intercooler comes complete with fitted duct and brackets and bolts to fit. After extensive testing and even after multiple runs, The 300bhp+ ST will hold an after cooler temperature of between 35-40 degrees centigrade. That is thanks to the specially designed interior fin offering virtually no boost loss. The cores are vacuum braised in a controlled atmosphere to comply with IS09001 quality assurance standards. When developing new Dreamscience software on the Dyno and the road, This Upgrade became priceless as it allowed us to drive the car hard continuously without suffering from power loss due to temperature increase within the car.
---
Velossa Tech BIG Mouth Intake Scoop
This kit is designed to scoop up, pressurise and feed fresh air into your stock airbox. Improving performance, throttle response and intake air temperatures. This is it. The biggest, baddest ram air intake snorkel you can get for the Focus ST. This scoop was developed for better low speed airflow, and better overall mass air flow for tuned cars or big turbo setups, you also have ability to cchoose the color of the inlet flare and body. This is truly a unique piece!
Use the forward motion of your car, turn that motion into pressure. Increasing the inlet pressure to your turbocharger has profound effects on performance. Increases in air mass flow, reduction in wastegate duty cycle and reduced inlet and charge temps are some of the benefits of running a properly design ram inlet. This set up is designed to receive a direct feed of cold air from outside the car than consume hot air under the bonnet that is heated by the engine. On top of all that awesome performance comes the BIG MOUTH growl, it sounds great!
This Focus ST BIG Mouth is available in the following colours;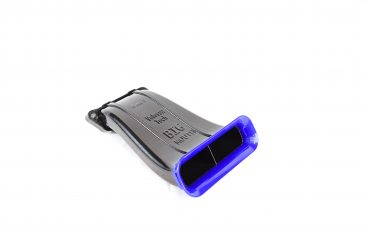 ---
Read More