Dreamscience Stage 1 – Focus ST250
The Dreamscience Stage 1 package includes our Cat back system, Induction Kit and a One Shot Remap which is loaded at DSHQ. Or for an additional £200.00 you can upgrade to the Stratagem iMap Tuning handset which includes 3 legendary DS Maps which you can choose from. Either way, we recommend the DS Ultima map for this package.
DS-Ultima
Our optimum tune for all out performance to be run with 99 octane super unleaded fuel only! Best suited for cars with complimentary bolt on modifications such as Cold Air Induction, Intercooler and turbo back exhaust, it can also be used on the standard car. An all out maximum performance tune ideal for racing and track day. This map loaded with supporting stage 1 modifications will allow your ST to make between 285 – 293 Bhp and 393FtLb of torque. ST250 DS Ultima Dyno Graph
---
The Dreamscience ST250 CAIS
(Cold Air Induction System) is truly a revolutionary piece of kit designed to maximize the performance and intake noise on your ST250. This not only improves performance but also gives your engine bay a stylish finish with the option of a black or silver theme with a customized Dreamscience Motorpsort Sticker.
The Dreamscience ST250 Induction Kit  is manufactured from top quality aviation grade aluminium with the option to be powder coated black. There is only one internal weld on this kit and for the most part a specialist mandrel bending machine has been used to form the turns and bends in the pipes. This kit is designed for ST's looking to achieve 300bhp and over when running the supporting mods!
The lower pipe has a a new designed Pipercross dry charge filter cone filter rated up to 430Bhp.  The cone gets a direct cold air feed from the lower right grill and is still more than high enough to avoid any water contamination.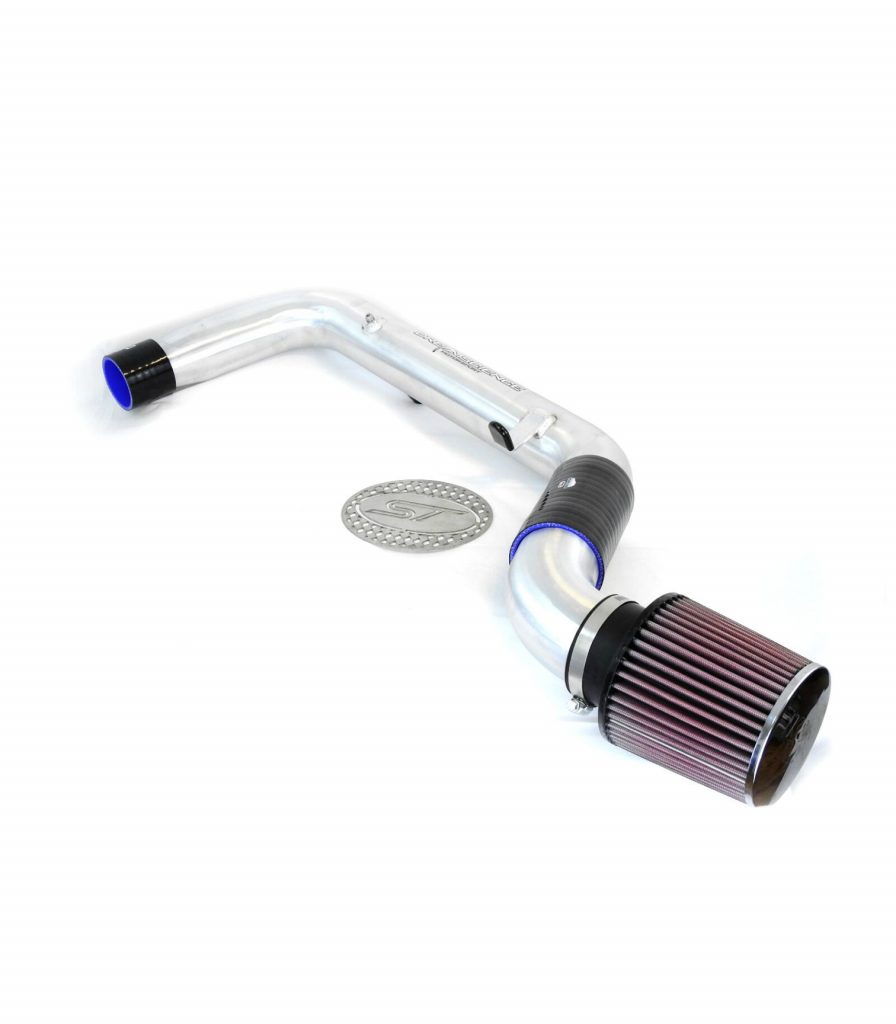 ---
Dreamscience ST250 Cat Back Exhaust
Dreamscience offer a full 3″ stainless steel cat back exhaust system, providing your St250 with some sonic grunt! with the addition of a small bypass pipe they exhaust really does give the ST250 the exhaust tone it deserves. This is one of our most popular systems due to its legendary design for sound and performance. This is a aggressive, tasteful set up designed to unleash the fury from 4 cylinder engine. This includes the addition of a small bypass pipe that compliments a unique rasp when under acceleration. The Exhaust Includes a optional blank off on the bypass valve to decrease sound if necessary. Please take into account that this is a Motorsport Exhaust and is designed to be much louder than the standard system.
---
Read More