Stock to Stage 2 Tuning Package [Focus ST MK4] 365BHP+
We are delighted to introduce you our Stock to Stage 2 tuning package. After  many months of development, rigorous testing, and tens of thousands of miles, we can proudly announce we have officially signed off the ULTIMATE ST MK4 Stage 2 package. This tuning package is created and designed for those running a stock ST or a very basic level of modifications. This package should be ran 98ron fuel or higher, and includes the following components;
Dreamscience iMap-E6 Tuning Handset
Ultima-RS (Stage 2) software (365BHP / 395Ftlbs Torque)
Customizable exhaust overrun selection
Intercooler
Cold Air intake system
3″ High Flow Down Pipe (Multiple Specs Available)
(Optional Extra) Iridium Spark Plugs
(Optional Extra) Velossa Tech BIG Mouth Scoop


---
Stock vs Stage 2 (stats)
| | | |
| --- | --- | --- |
| | BHP (peak) | Ftlbs Torque (peak) |
| Stock ST MK4 | 277bhp | 302ftlbs |
| DS ST MK4 Stage 2 | 365bhp | 395ftlbs |
| [Increase] | +88bhp | +93ftlbs  |
---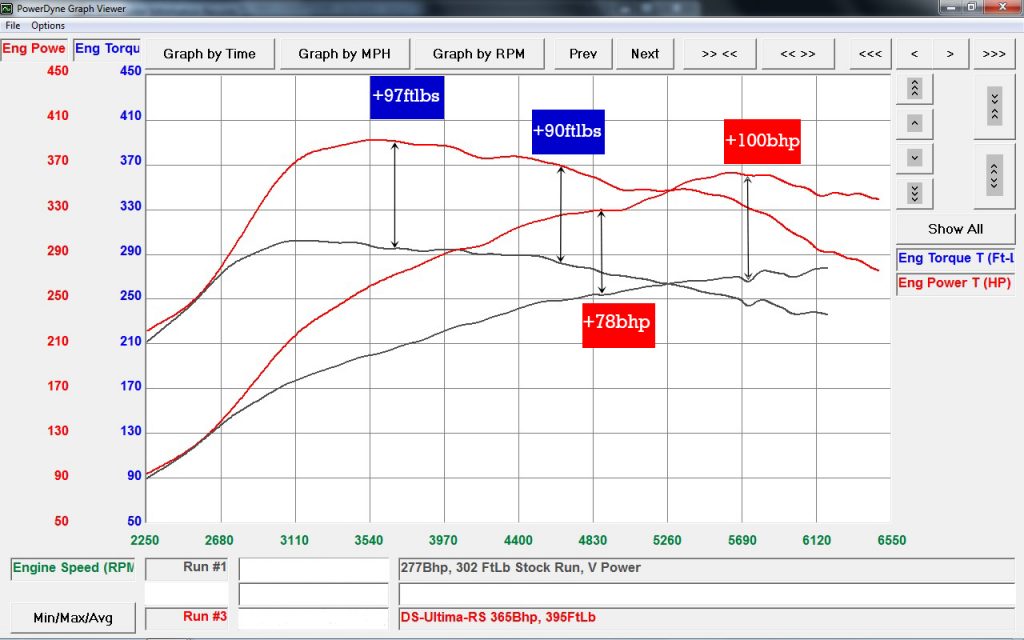 As per the graph, it is not only peak performance improvements that are impressive. Here you can see there are substantial improvements throughout the entire rev range. In fact, even more power is gained at different intervals which can easily be overlooked. For instance, we are picking up an incredible 97ftbs of torque at around 3650rpm. Then, we are maintaining an average of 90ftlbs torque increase from 3500rpm which is held all the way to 6000rpm.
The horse power data also highlights breath-taking improvements at every stage! we are averaging mid-range increases just shy of 80bhp, where performance continues to grow quickly. At 5715rpm, the ST MK4 Stage 2 is making an genuine 100bhp over the stock ST!
Without question, the ST MK4 Stage 2 package will provide a total transformation of your ST (for all the right reasons). Each hardware component in this package plays a key role in not only in achieving quoted headline figures, but doing so consistently whilst ensuring longevity and reliability.
---
Stratagem iMap-E6 [Included in this package]
The Stratagem iMap™, Popular for its ability to live data log, remotely receive further tunes, code reading and code clearing technologies. In addition to this, the iMap-E6 is mostly popular for its unrivalled and unique ability to not only return your vehicle to factory settings in minutes, but doing so without resetting crucial information such as the 'ignition counter'. Consequently, with no aftermarket software being 'warranty approved' by Ford recently, this feature alone has indirectly propelled the iMap-E6 as the closest to a 'warranty friendly' tuning option for the new ST models across the entire market. The stock file is built into the iMap-E6 so even if you are currently running another map, the iMap will over write and still give you the option to return to stock settings. You can use the iMap-E6 to map your car and return to stock settings an unlimited amount of times. You must remember to Return-To-Stock before taking your car in to the Main dealer. The iMap only requires to be connected to the cars OBDII when uploading a map, Data logging or when Reading/Clearing codes. Other than this, the iMap should remain unplugged from the car.
Key Features.
PERFORMANCE+ MAP (95RON FUEL)
ULTIMA MAP (97RON FUEL)
ULTIMA+ MAP (99RON FUEL)

ULTIMA-RS (99RON FUEL)
DATA LOGGING FUNCTIONS
CODE READING/ CLEARING TECHNOLOGY
RETURN TO FACTORY SETTINGS IN MINUTES (WITHOUT RESETTING THE IGNITION COUNTERS)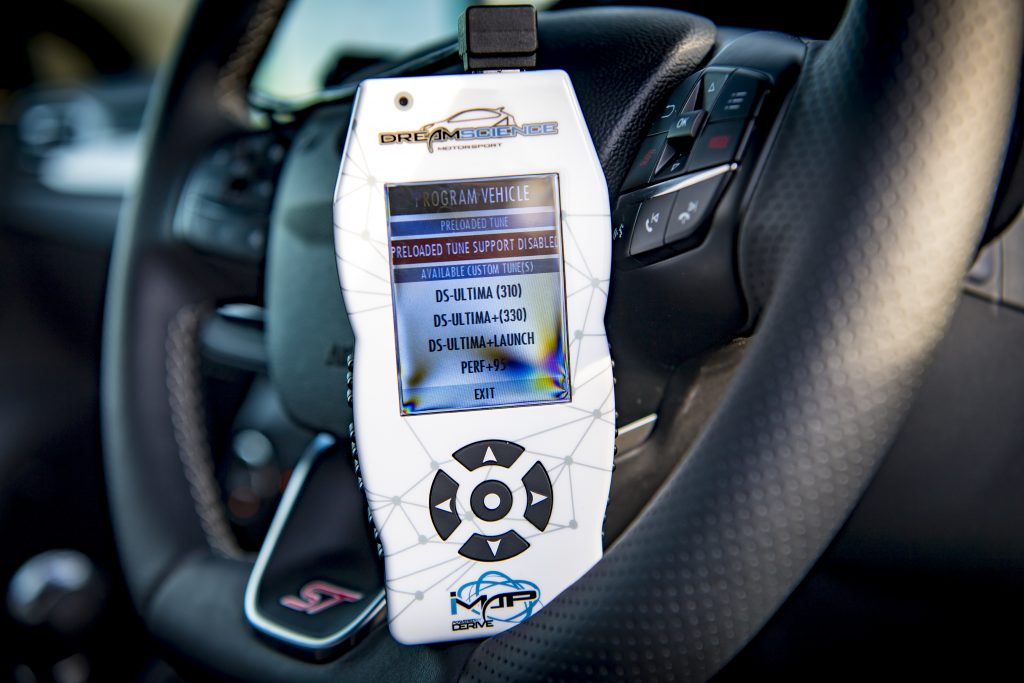 ---
Stage 2 Software Features: [Included in this package]
The Ultima-RS (Stage 2) software prevents engine management lights appearing for Exhaust modifications such as a GPF delete, Sports Cat or De Cat down pipe. In the drop down section, you also have the option to adjust your overrun length, customizing it to your preferred length.
Overrun – Enhanced burbles, pops, overrun.
STANDARD OVERRUN 0.69 SECONDS
0.75 SECONDS
1.25 SECONDS
1.75 SECONDS
2.5 SECONDS
Once the overrun map is loaded, the overrun features will only become active in the following modes;
In 'Normal Mode' the overrun features will remain deactivated. The same as Standard.
---
Intercooler [Included in this package]
The swept volume of the DS cooler is far greater than that of the OEM Unit so be sure not to let size deceive you. The fin and core design is one of the most efficient available and offers incredible cooling properties. This choice of core is much more expensive than cores often used across the market, however,  the results they provide create a cooling machine that is rivalled by none.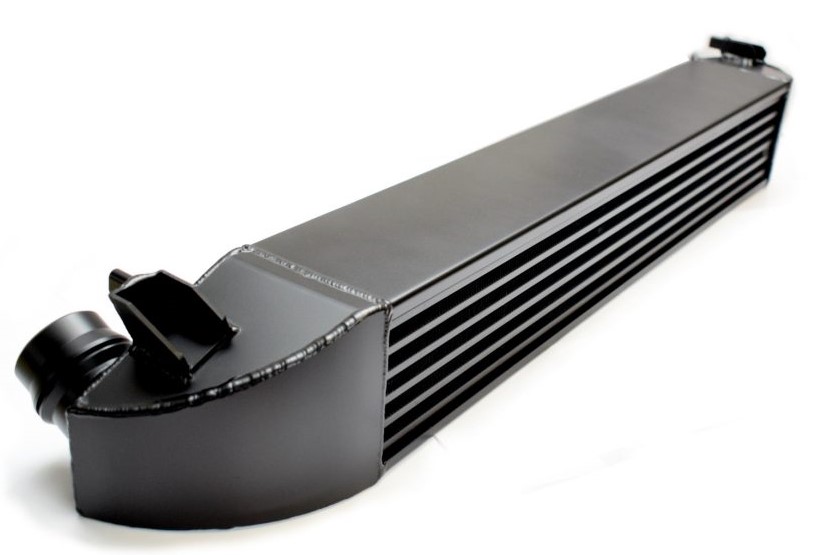 For more info on the Dreamscience Stage 1/2 Intercooler, Click Here
---
Cold Air Intake System [Included in this package]
This kit like the many before, has been designed not just to replace the OEM intake, but to provide a system with maximum airflow efficiency. Our intakes are designed and developed in house by engineers with PHD level qualifications in physics with over decade of experience in designing and manufacturing high performance intake systems. Using our state-of-the-art four-wheel drive Mustang dyno, the latest live data logging software, CAD designs software to carry out multiple CFD analysis's, we have now created and finalised the new Dreamscience Focus ST intake. As a tuning company, our key interest is creating an intake platform that allows for  maximum performance to be extracted from aftermarket software, and also performs excellently with the standard software. We specifically designed our system to have aviation grade aluminium on the bends as much as possible instead of silicone. From a manufacturing perspective, this decision was more expensive, but very essential in order minimise airflow turbulence and resistance. Allowing for faster flowing cold air, following the most efficient route to the turbo. We've avoided using any unnecessary acute or right-angle bends in the design, again to maximise airflow efficiency.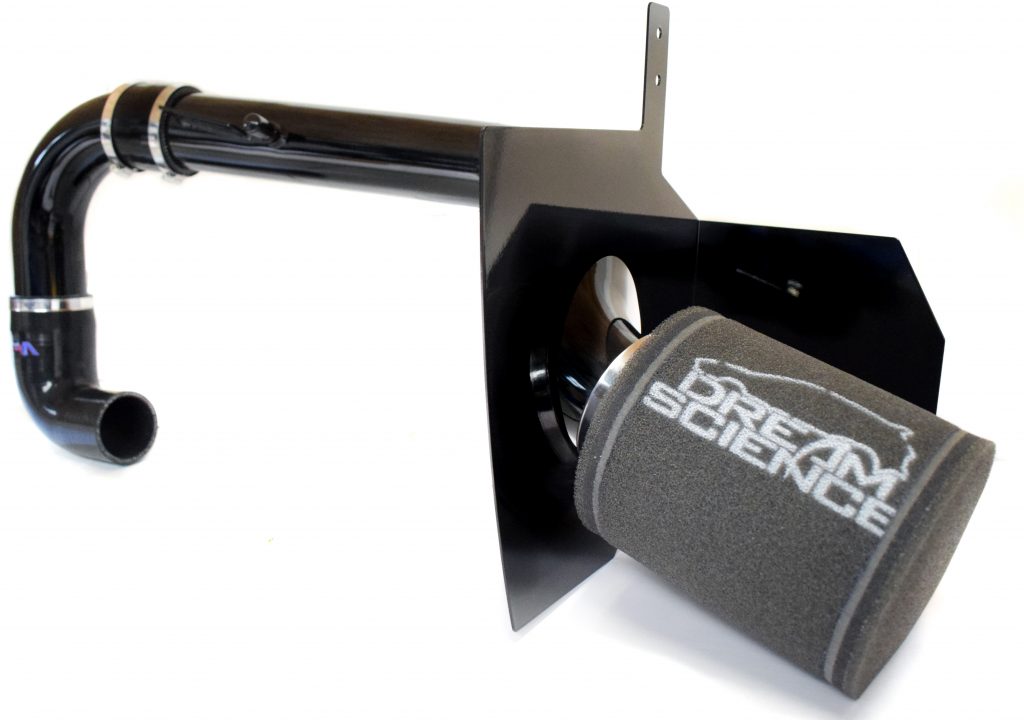 For more info on the Dreamscience Cold Air Intake, Click Here
---

3″ Down Pipe Options [Included in this package]
The Dreamscience 3″ Down pipe options are made from mandrel bent 304 grade aircraft spec stainless steel.  The High Flow Sports Cat options are equipped with an E-Marked, 200cell (metal substrate) catalytic convertor.  All systems have been designed and manufactured by engineers in the U.K with the catalytic convertors sourced within Europe. We have equipped each system with a threaded boss for the standard oxygen sensor. What does all this mean? In summary, you have the choice of several top tier down pipe systems!
When developing this component, we made sure we achieved several key factors. Optimum Performance; Sharped Sound; A High Quality Finish. We found this particular replacement makes biggest difference in performance when changed, as this the most restrictive part in the standard exhaust system. Therefore, this upgrade allows the turbo to spool greater and faster, thus increasing acceleration and power. This will also improve your ST's throttle response and the overall torque output.
You'll also be pleased to know, this catalytic converter meets European emission regulations. Plus, Each system is individually etched with homologation details and manufacture dates!
The Dreamscience Turbo Downpipe (s) are now using Thermo-Encapsulation. (Where specified). The Encapsulation technology used is the most adaptable metal encapsulation system for insulated exhaust and charge air pipes, with a lightweight outer shell made from embossed stainless steel foil that's just 0.4mm thick. This is formed into shape using in-house designed and produced tools and jigs.
Specified insulation material is cut and applied directly on to the pipework provided. The formed stainless steel shells are then fitted around the insulation and securely welded together and on to the pipe, forming the protective outer covering.
This insulation will reduce Exhaust temperature emission and stop heat soak to all surrounding components by up to 80%!!! This will help reduce intake temperatures, and improve Engine performance and reliability. We cannot encourage the use of this option enough
Please note – De Cat Down Pipes are not road legal and will not pass an MOT. However, Sports Cat Down Pipes are road legal will pass an MOT (in the United Kingdom).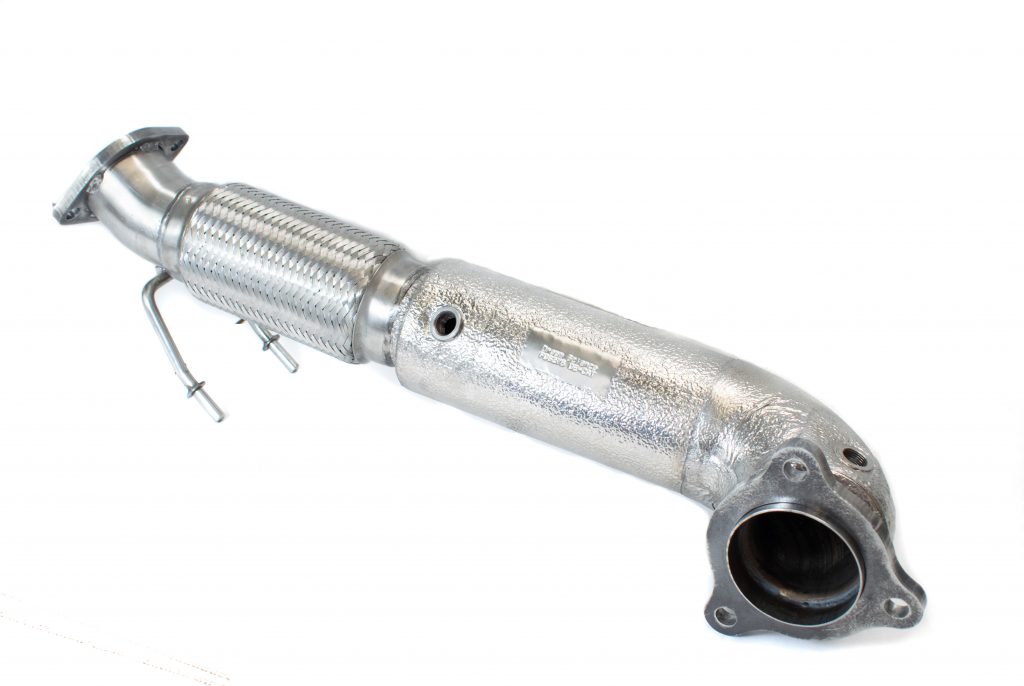 ---
Iridium Spark Plugs [Not Included In This Package – Optional Extra + £52.99]
EcoBoost engines running substantially higher boost pressure or increased levels of tuning compared to the OE power output can experience reduced spark plug life resulting in lower engine performance, misfires and rough idle. A recommended upgrade for this package but not mandatory.
*Each set is supplied pre-gapped by Dreamscience to 0.65mm to optimize the setting and allow for easier end-user installation.*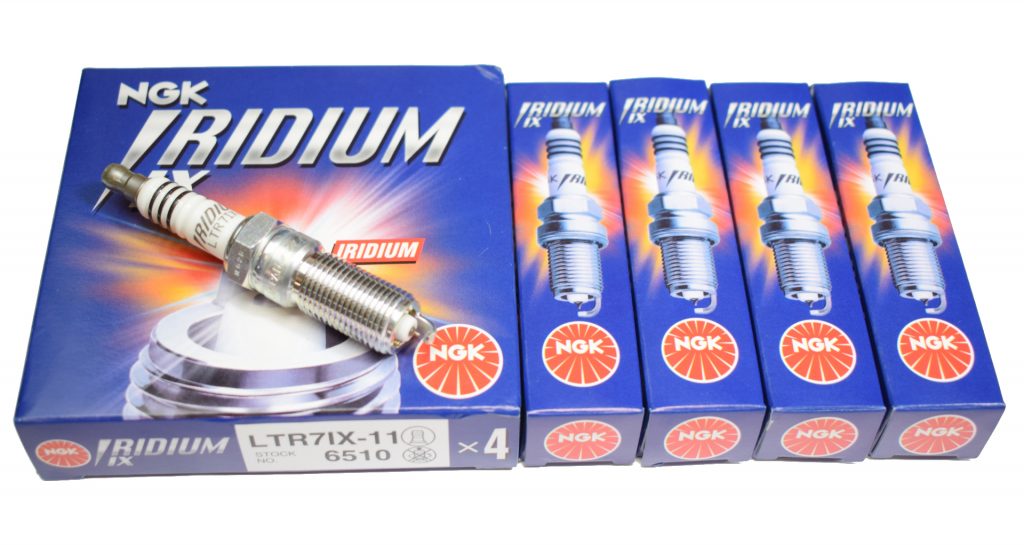 For more info on the Iridium Spark Plugs, Click Here 
---
Velossa Tech BIG Mouth Scoop [Not Included In This Package – Optional Extra +£149.95]
Use the forward motion of your car, turn that motion into pressure. Increasing the inlet pressure to your turbocharger has profound effects on performance. Increases in air mass flow, reduction in waste gate duty cycle and reduced inlet and charge temps are some of the benefits of running a properly designed inlet. This set up is designed to receive a direct feed of cold air from outside the car than consume hot air under the bonnet that is heated by the engine. A recommended upgrade for this package but not mandatory.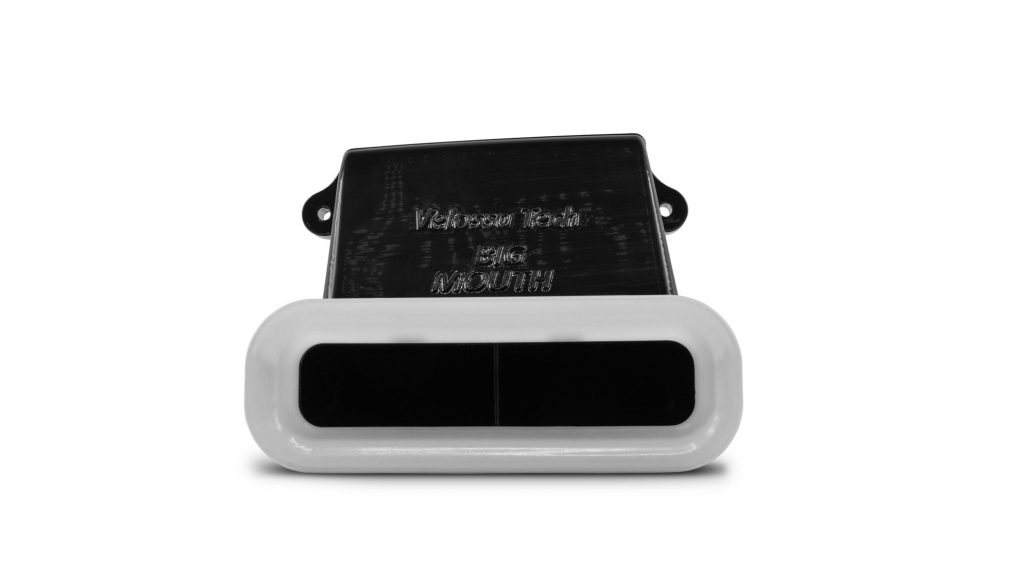 Fore more info on the Velossa Tech BIG Mouth Scoop, Click Here 
---
Fitting Service.
Fitting is available at our HQ. If fitting is required, please select this option in the product drop down before you check out and a member of staff will contact you to arrange a suitable booking date.
Read More