Dreamscience Focus ST MK4 – Cold Air Intake System 
The Dreamscience Cold Air Intake system is truly a revolutionary kit designed to extract maximum performance of your FOCUS ST MK4 – 2.3L engine. The only 76mm kit currently on the market engineered to a superior finish. Here at Dreamscience, product development is a large part of our heritage. This kit like the many before, has been designed not just to replace the OEM intake, but to provide a system with maximum airflow efficiency. Our intakes are designed and developed in house by engineers with PHD level qualifications in physics with over decade of experience in designing and manufacturing high performance intake systems. Using our state-of-the-art four-wheel drive Mustang dyno, the latest live data logging software, CAD designs software to carry out multiple CFD analysis's, we have now created and finalised the new Dreamscience Focus ST intake. As a tuning company, our key interest is creating an intake platform that allows for  maximum performance to be extracted from aftermarket software, and also performs excellently with the standard software.
Fords complex design of the Focus ST MK4 intake does not allow for a direct straight route to the turbo. Therefore, any aftermarket system will include inevitable "bends"  and "indents" to fit correctly. We specifically designed our system to have aviation grade aluminium on the bends as much as possible instead of silicone. From a manufacturing perspective, this decision was more expensive, but very essential in order minimise airflow turbulence and resistance. Allowing for faster flowing cold air, following the most efficient route to the turbo. We've avoided using any unnecessary acute or right-angle bends in the design, again to maximise airflow efficiency.  We have made uniform pipe size throughout, avoided using expansion chambers like in some others kits. An expansion chamber can cause part throttle flat spots and hesitation. To avoid low speed heat soak, no part of our kit is between the radiator and block.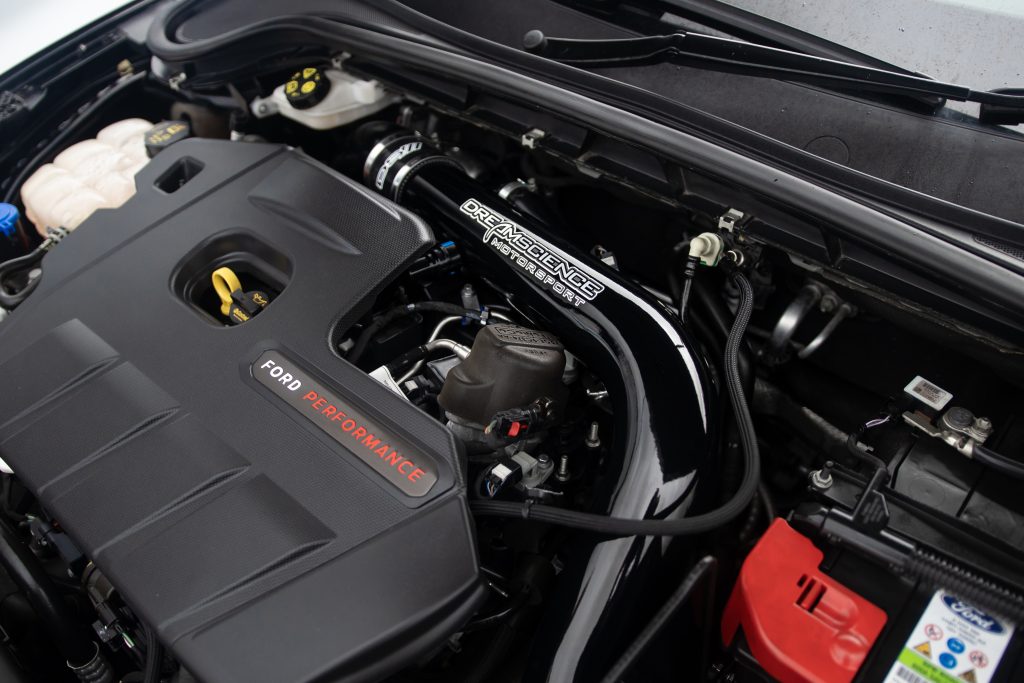 Our kit comes with a 76mm top pipe that connects with a straight silicone joiner to the 76mm secondary pipe (Allowing for reduced air turbulence at the connecting point). We specifically use a "drop down "silicone hose connecting our kit the turbo, simulating a "Venturi" design, helping accelerate air to the turbo. Creating expansion and compression of the air molecules causing the pressure inside the hose to change – providing more convenient final air vs temperature vs pressure delivery to the turbo. Thus, creating a unique power delivery with a turbo note/ chatter that sounds excellent. *As shown in the product image*
Designed for standard, partially and fully modified cars. In all cases, this upgrade will make a noticeable difference to the overall performance and sound of the engine no matter the stage of your vehicle.
---
Heat Protection
If you opt for the heat protection pack, the Dreamscience Intake pipe will be wrapped with Heat Protective Tape and the Heat Shield will be fitted with a temperature optimising reflective sheet.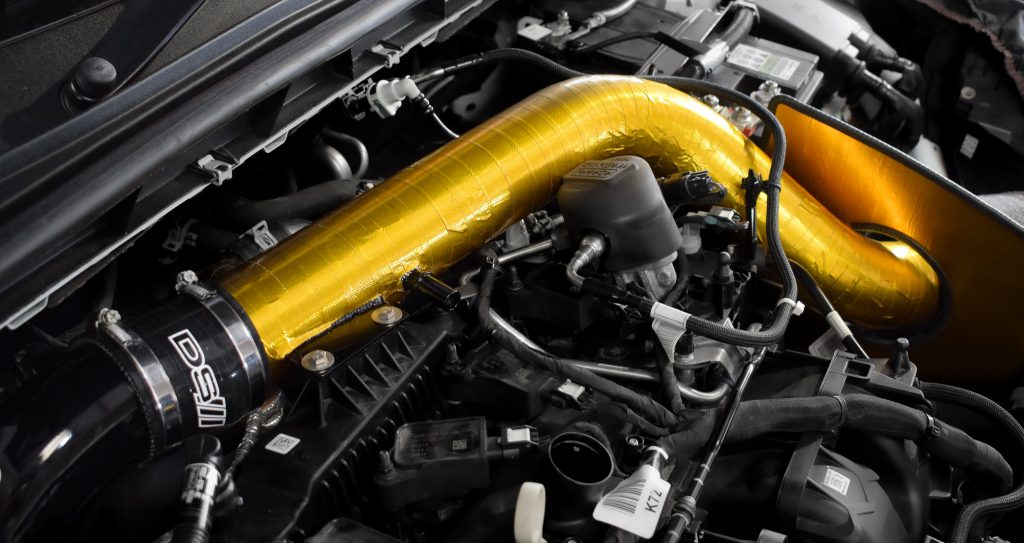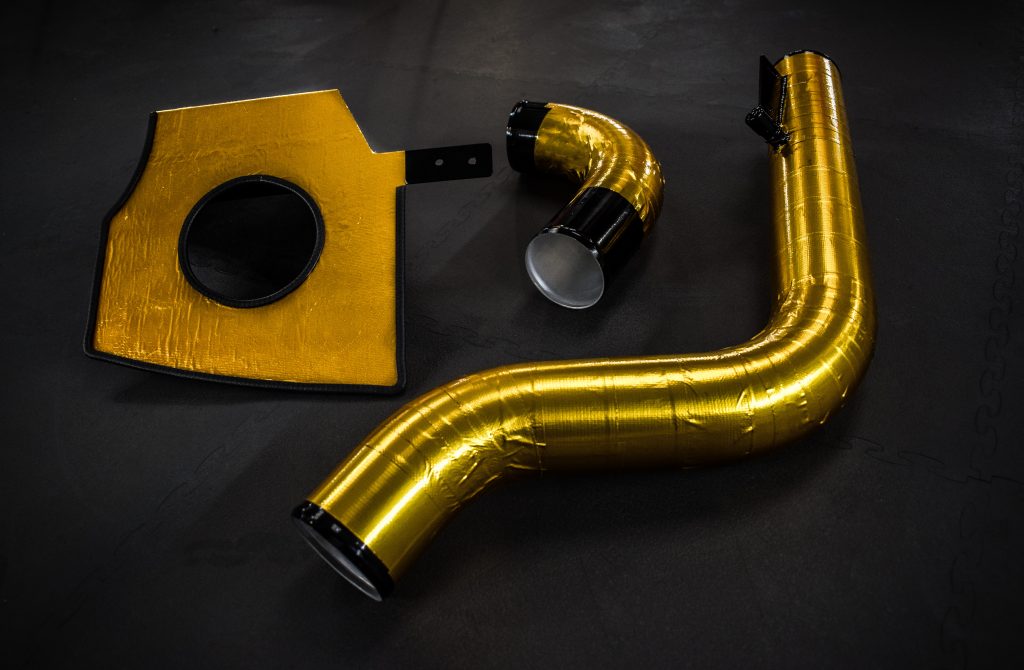 Check out this Funk Motorsport video in Intake Cooler:
---
Data Results 
Testing was carried out using the same vehicle, on the same dyno on the same day. The aftermarket upgrades on the vehicle included;
Dreamscience Stage 2 (Ultima-RS) software
Dreamscience 3″ high flow sports cat
Dreamscience Intercooler
The only variable changing being the intake. First, testing was carried out with the DS cold air intake fitted.  Then the vehicle was fitted with the OEM/Stock intake (once the vehicle was back to the same temperature as the initial test).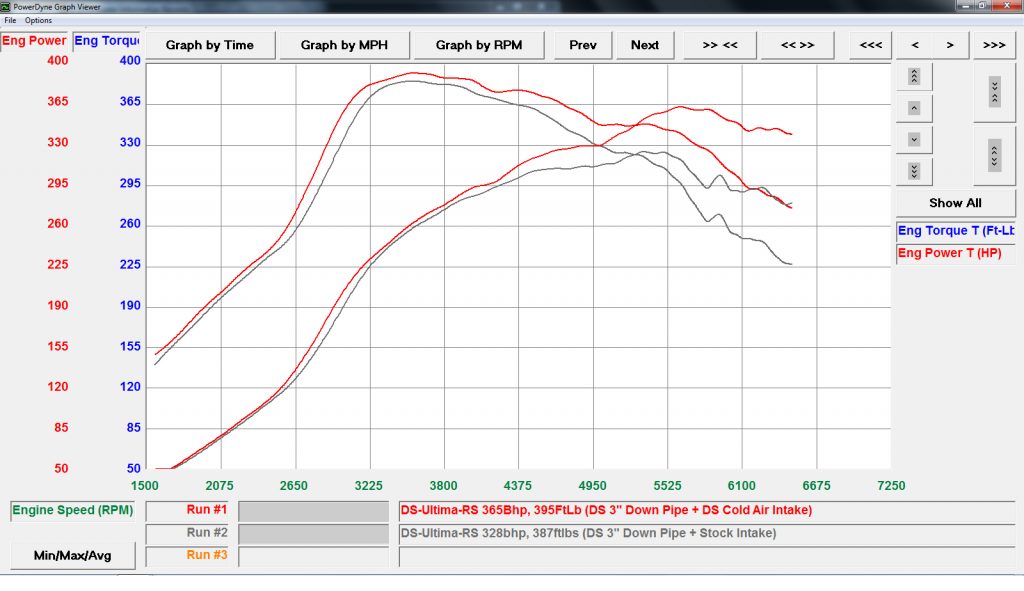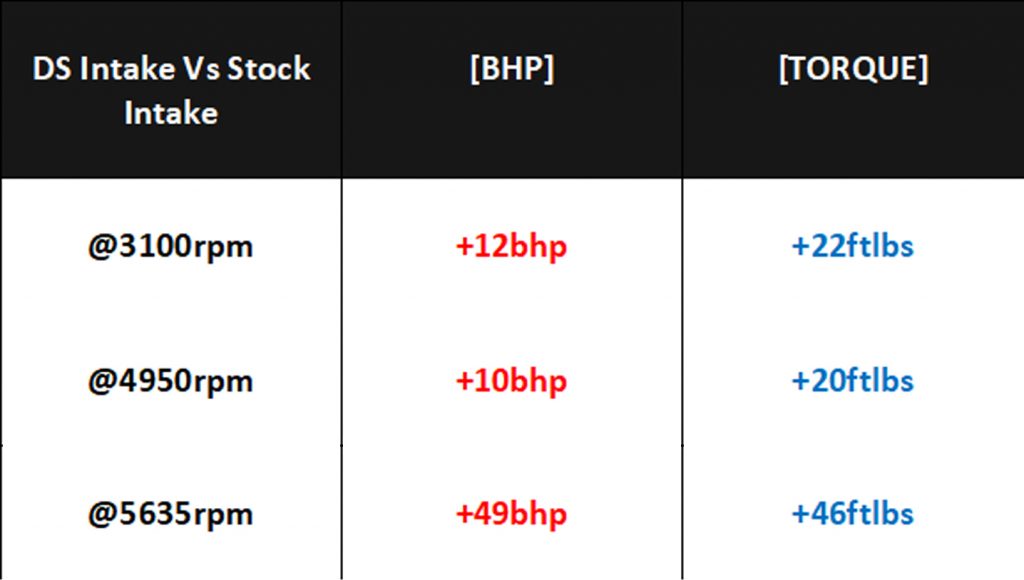 As per the dyno graph, testing showed consistent gains throughout the entire rev range over the OEM system. Huge horse power and torque improvements can be seen towards the top end of the rev range. The results  in the table unquestionably highlight the importance of this upgrade (if considering migrating to Stage 2). Also, freeing up crucial bottlenecks and increasing airflow for those running a Stage 1 set up.
---
Air Filter
The only choice of air filter for our kit is the Large Pipercross dry charge cone filter. Rated for over 400Bhp. Used on all our high-performance intake kits across our ST/ RS intake range. This filter is constructed from a foam filtration element and uses a minimal oil coating. The foam Construction offer superior filtering attributes. The Panel Filter is super-low maintenance and close to being oil-free, this is something that will reduce the risk of your Mass air Flow meter becoming contaminated with filter oil and dust from the atmosphere. Improved BHP, Torque, and intake noise.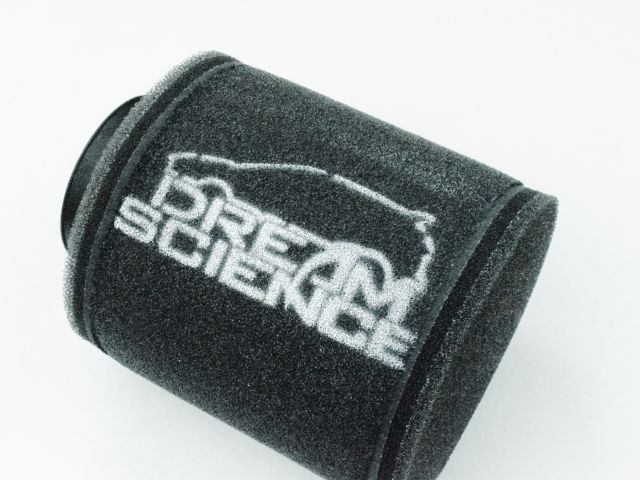 ---
Fitting 
We rate this item as 3 out of 5 for fitting difficulty, with 1 being the easiest and 5 most difficult. Fitting instructions are included with this product. The fitting guide can be found HERE 
We also offer a full fitting service at our Dreamscience HQ in Hull, UK, priced at £70. This must be selected with your order, and we will then contact you to arrange a suitable time. Please note if you require this service then you must choose collection as your delivery method when going through the checkout or you will still be charged for delivery.
Read More