DSRS Intake System – RSMk3  
The latest development from the team at DSHQ. This intake is the most efficient at delivering the maximum amount of air to your Engine. This is done by diameter matched pipework, weldless bends, a 360degree intake Dry charge Air Filter and Heat Shield. This intake will make your Engine feel sharper and allow your Turbo to spool quicker and provide more boost at higher RPM without putting to much stain on the Turbo itself. Not only does the intake add power, and look good. It also Sounds incredible too, it amplifies the operation of your Recirculation valve and Turbo Chatter too.
The DSRS intake system will be constantly  feeding your Engine with Fast flowing and cool air, this helps keep charge temps down and improves throttle response at higher speeds.
If you have the Velossa Tech Scoop fitted to you car, Why not add the DSRS Secondary air duct to complete the link between your VT Scoop and Air Filter??
We have tested this kit on a flow bench and this is capable of efficiently flowing enough air to support over 600bhp.
DSRS Intake System – RSMk3
Check out the sound on our You Tube Channel.
Kit includes: 
– Alloy Intake Pipe with OEM Fixtures.
– Alloy Heatshield with Bonnet Seal.
– 2 x Silicone Hoses, including intake reducer.
– Fitting Kit.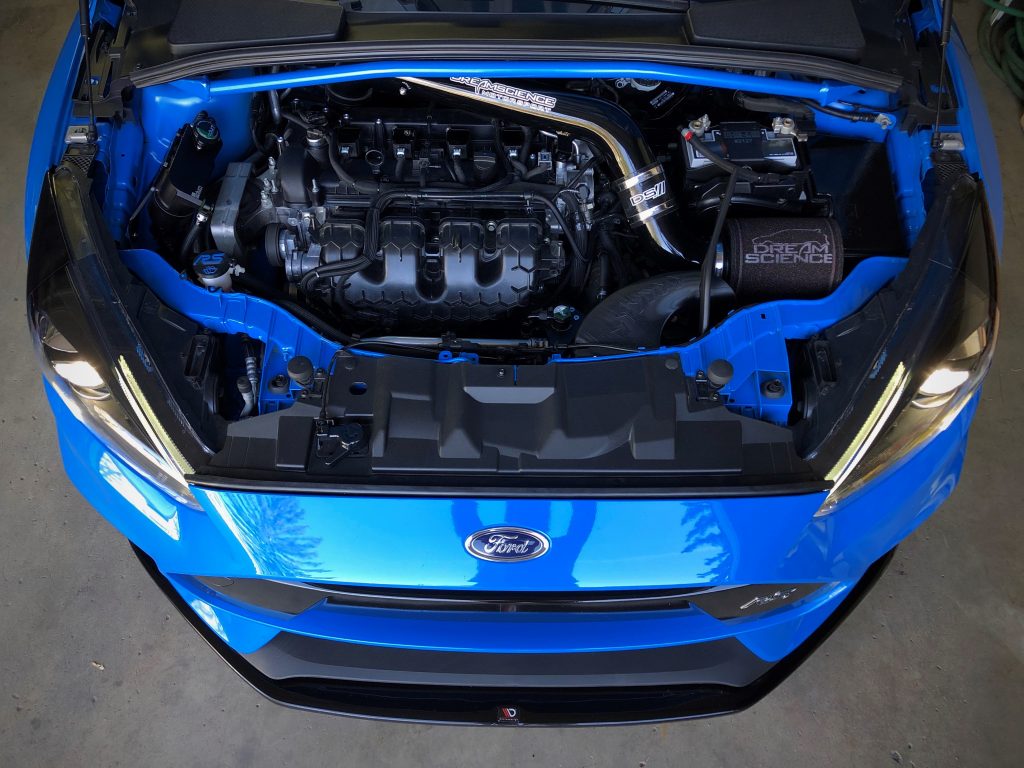 Heat Protection
If you opt for the heat protection pack, the Dreamscience Intake pipe will be wrapped with Heat Protective Tape and the Heat Shield will be fitted with a temperature optimising reflective sheet. Check this video from Funk Motorsport on Intake Cooling:
Read More