Dreamscience RS MK3 V2 Intercooler
25% Larger Core Surface Area/ Over 111% Greater Internal Core Volume/ Just 8.5kg in weight!
This truly is a Motorsport Intercooler that is built lightweight with high a performance core. This system isn't just a beauty to look at either, we have teamed up with Radtec Engineering (the OEM supplier of Koenigsegg intercooler components) to create the V2 design, which includes new air scoops at the base and both sides of the Intercooler. The design will push much more airflow through the cores of the I.C. creating much more efficient cooling for your RS. The tanks have been hand crafted with a specially developed 120mm deep core. Making much higher power figures on our Dyno compared to the stock intercooler! Air intake temperatures have been data logged on the dyno, charge temps did not exceed +10 degrees over ambient temperatures. Results on the road proving even more impressive! The internals of the scoop have also been scrapped and redesigned, as we now use full louvered internal finning to dissipate the heat much more efficiently! Therefore allowing modified RS's to make optimum power for much longer. This core type, unlike bar and plate has a rapid recovery rate. This allows immediate power when putting your foot back on the Pedal! This design delivers an extremely efficient heat rejection characteristic with virtually no pressure drop!
This Intercooler is designed and Proven to extract maximum gains from your bhp RS MK3. This new revision is designed especially for stage 3 set ups and includes new improvements like better air flow with new air scoops. This kit is ideal for the DS Ultima 3 set up or a similar Stage 3+ conversion as it is good for around 600bhp!
Now Available as an optional upgrade with the V2 Intercooler: Pro Hose / A.S 2.5-inch Big Boost Pipe Kit.
Hot side (turbo to intercooler) is made from 2.5″ light-weight alloy and connected with Pro Hoses 5 ply silicone hose joiners.
Available in Pro-Series Black or Motorsport Silver pipework
Direct replacement! No modding required.
Excellent fitment with the Dreamscience V2 Intercooler
Designed to extract even more power out of your remapped RS. This Modification would be ideal for customers running the DS Ultima 2+ and 3 maps.
All pipes have swaged ends to stop the pipes blowing off on higher power cars.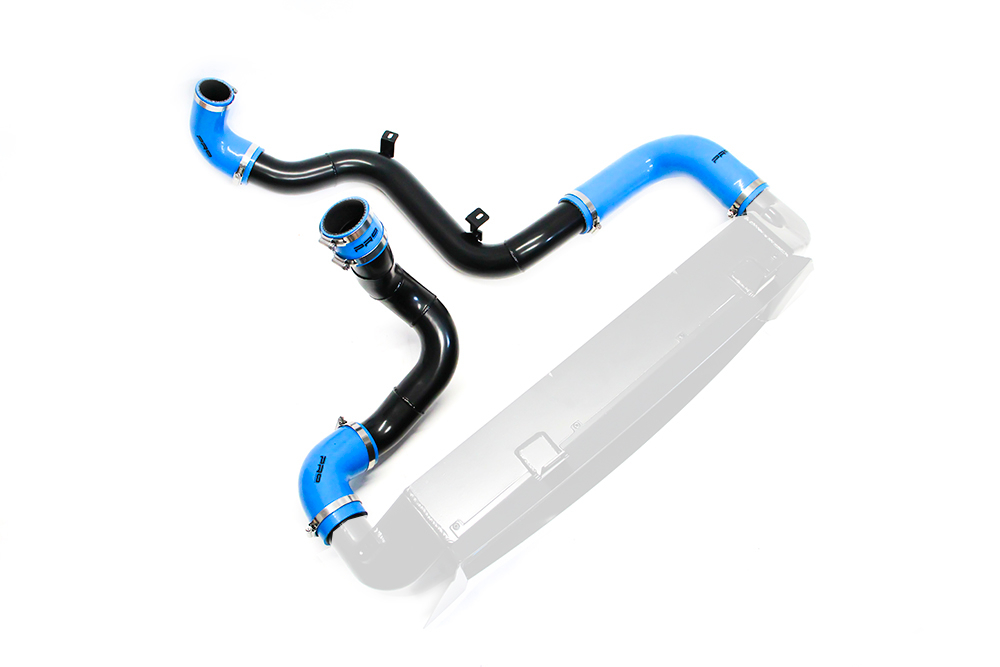 Fitting
We rate this item as 1.5 out of 5 for fitting difficulty, with 1 being the easiest and 5 most difficult. The Intercooler takes just over an hour to fit and retains all original plastics. No alterations necessary.
We also offer a full fitting service at our Dreamscience HQ in Hull, UK. This must be selected with your order, and we will then contact you to arrange a suitable time. Please note if you require this service then you must choose collection as your delivery method when going through the checkout or you'll still be charged for delivery!
For any DIY fitting advice please call our tech helpline to speak to our Qualified technicians on +44 1482 224433. Or email us on Sales@dreamscience.co.uk
Read More