Dreamscience Puma ST Stage 1 (240bhp)
This package includes;
Stratagem iMap-E6 tuning handset (x3 Stage 1 maps included for varying fuel types)
DS Cold Air Intake System
Iridium Spark Plug Upgrade
DS Enamel Badge
As per the dyno graph below, the Dreamscience Stage 1 Puma ST made a healthy 240bhp and 275ftlbs torque on our Mustang 4wheel drive dyno (using 99ron fuel). As highlighted in the graph, there is a substantial mid range increase of +48bhp and nearly 60ftlbs torque. Mid-range performance can often be over-looked when only analysing peak power increases. Peak Figures of the stock ST and the DS Stage 1 can be found at the bottom of graph.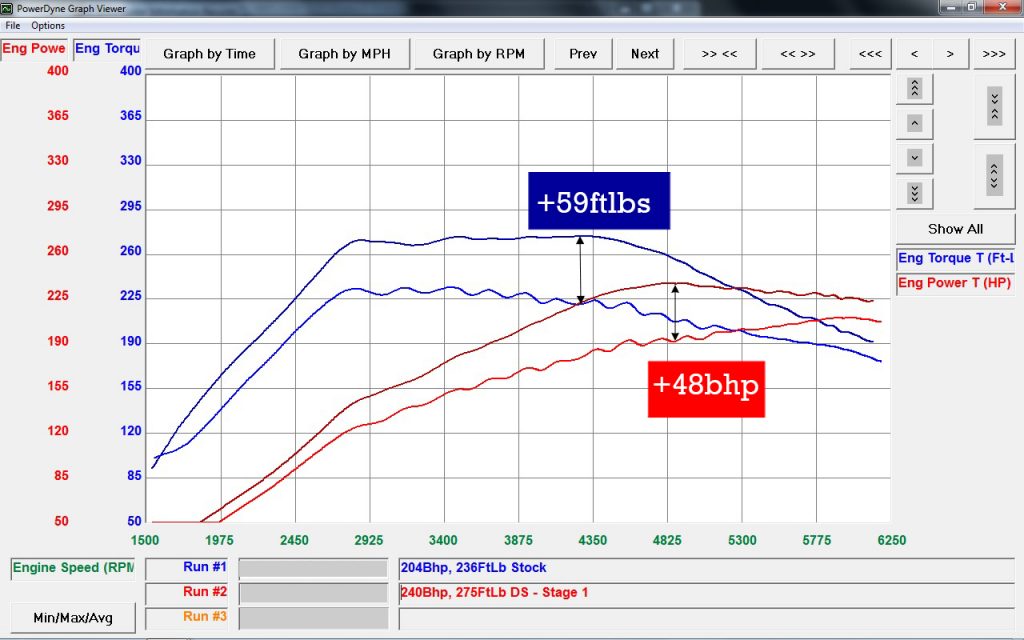 The integrity of the Dreamscience stage 1 package is not as two dimensional as performance figures on a dyno sheet. We have worked very closely with our partners SCT (One of the biggest Ford tuning companies in the U.S) to look over the development of these tunes. This partnership has ensured that we have the very latest device hardware technology, plus an un rivalled resource of combined tuning knowledge and experience. There are multiple safety parameters built into this map to ensure there is no unnecessary stress on the engine or other components on the vehicle. The Dreamscience Stage 1 tune files have been filtered and analyzed by a team of over 10 tuning experts for not only optimum performance but for reliability and smooth power delivery. Approaching tuning with a humble approach is always important to us, not pushing the vehicle beyond it's capabilities to try achieve +5hp more than a competitor. Instead, ensuring the power delivery maximises your ST's overall fun factor! All made easy using our iMap-E6 'plug n play' tuning handset. Through this process we have been able to build an exceptional reputation, making the iMap arguably the most recognizable plug n play handset for ST & RS models. Plus, with over 20,000 stratagem tuning handsets sold, you know Deamscience is a brand you can confidently trust to tune your ST.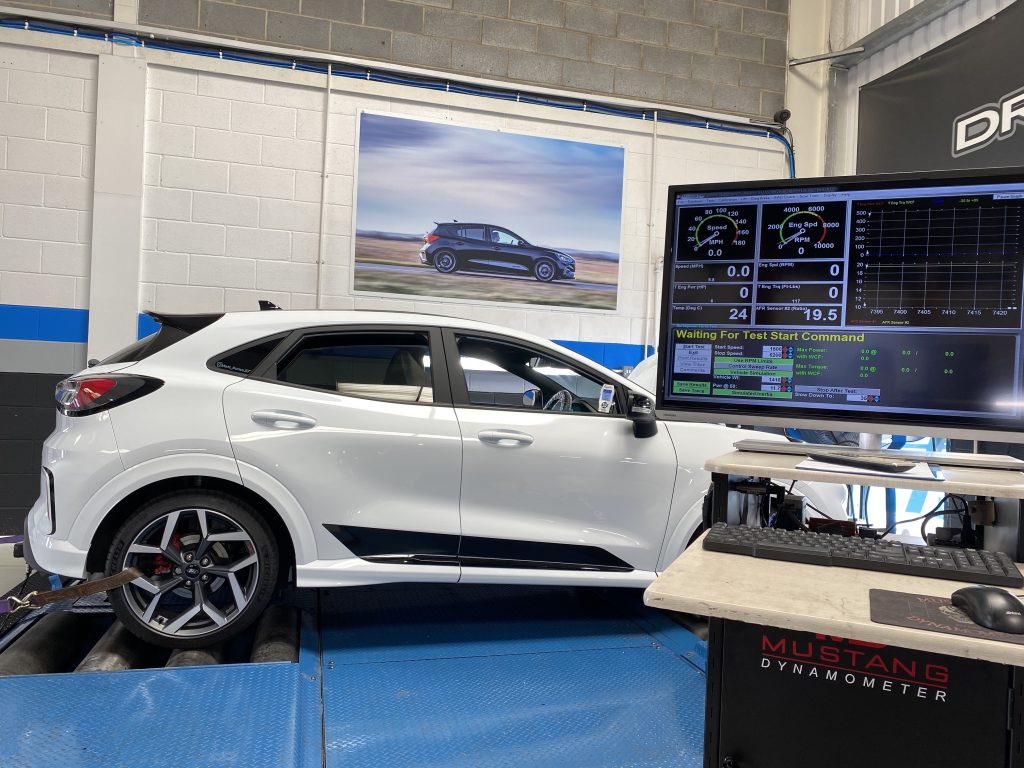 ---
Stratagem iMap-E6
The Stratagem iMap™, Popular for its ability to live data log, remotely receive further tunes, code reading and code clearing technologies. In addition to this, the iMap-E6 is mostly popular for its unrivalled and unique ability to not only return your vehicle to factory settings in minutes, but doing so without resetting crucial information such as the 'ignition counter'. Consequently, with no aftermarket software being 'warranty approved' by Ford recently, this feature alone has indirectly propelled the iMap-E6 as the closest to a 'warranty friendly' tuning option for the new ST models across the entire market. The stock file is built into the iMap-E6 so even if you are currently running another map, the iMap will over write and still give you the option to return to stock settings. You can use the iMap-E6 to map your car and return to stock settings an unlimited amount of times. You must remember to Return-To-Stock before taking your car in to the Main dealer. The iMap only requires to be connected to the cars OBDII when uploading a map, Data logging or when Reading/Clearing codes. Other than this, the iMap should remain unplugged from the car.
Key Features.
Ultima 95 map (95ron fuel)
Ultima map (97ron fuel)
Ultima+ map (99ron fuel)
Data logging functions
Code reading/ Clearing Technology
Return to factory settings in minutes (without resetting the ignition counters)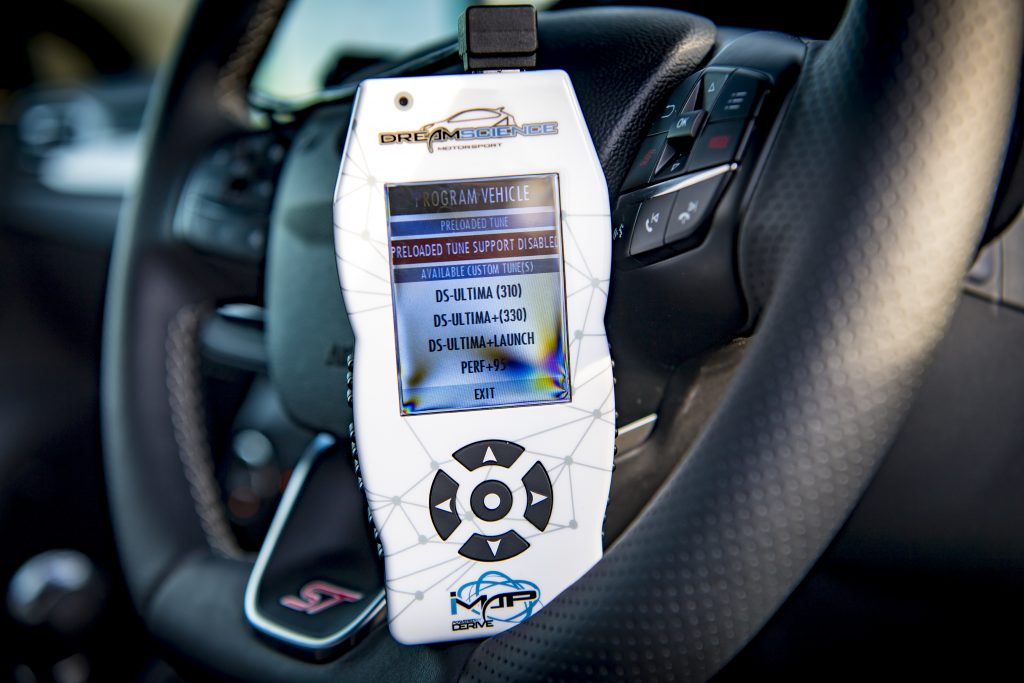 For more info on the iMap-E6 – Click Here
---
Cold Air Intake System. 
The Dreamscience Cold Air Intake system (76mm) is truly a revolutionary kit designed to extract maximum performance. The only 76mm kit currently on the market engineered to a superior finish. This kit like the many before, has been designed not just to replace the OEM intake, but to provide a system with maximum airflow efficiency. Our intakes are designed and developed in house by engineers with PHD level qualifications in physics with over decade of experience in designing and manufacturing high performance intake systems. Using our state-of-the-art four-wheel drive Mustang dyno, the latest live data logging software, CAD designs software to carry out multiple CFD analysis's.
For more info and data results on the Dreamscience Cold Air Intake – Click Here.
---
Iridium Spark Plugs.
EcoBoost engines running substantially higher boost pressure or increased levels of tuning compared to the OE power output can experience reduced spark plug life resulting in lower engine performance, misfires and rough idle.
*Each set is supplied pre-gapped by Dreamscience to 0.65mm to optimize the setting and allow for easier end-user installation.*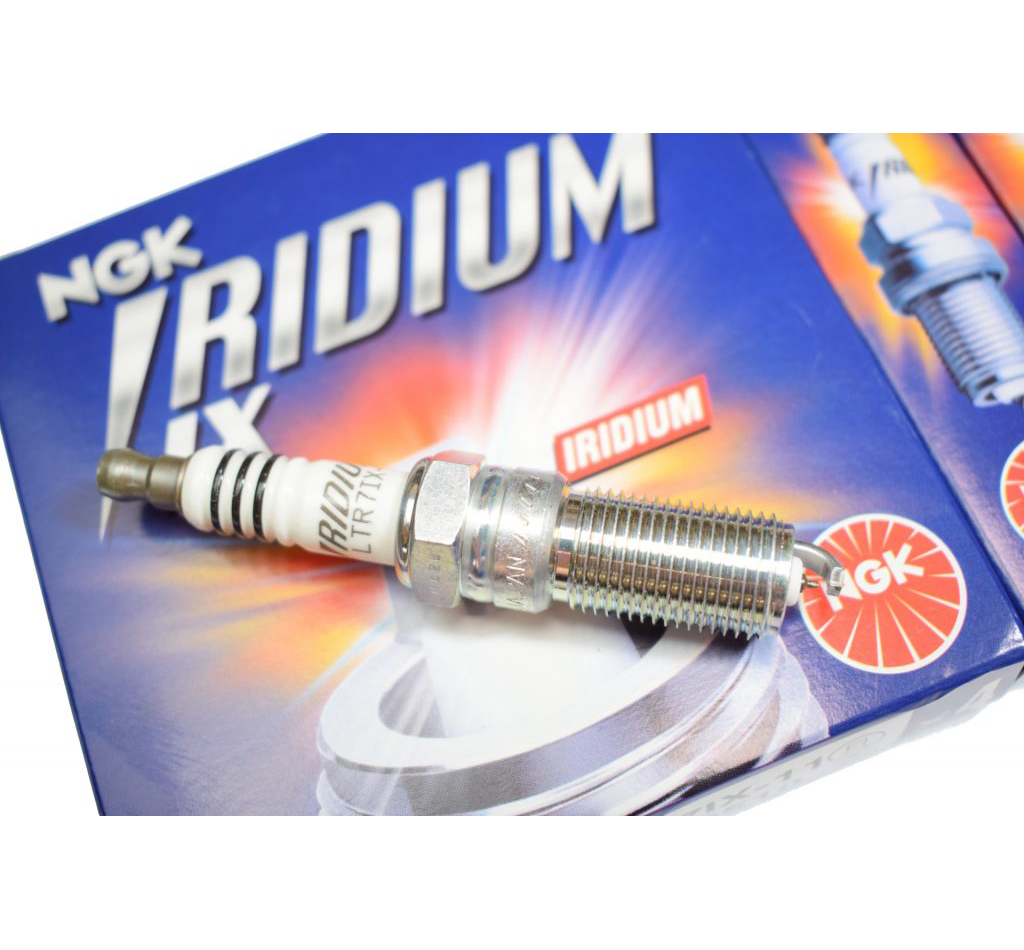 For more info on the Iridium Spark plugs – Click Here.
---
*** PLEASE NOTE – ACCESS TO A WINDOWS PC IS REQUIRED TO ADD THE TUNES TO YOUR HANDSET ONCE BUILT AND SENT VIA EMAIL ***
Read More