Our Favourite Ford Fiesta Upgrade Package For Black Friday
If you've got a Ford Fiesta ST MK8, this stage 1 to stage 2 upgrade package might be the package you've been looking for… especially if you're looking for something exceptional to buy around Black Friday!
Don't miss out on our EXCLUSIVE SALE, starting on Friday and ending Monday, where we'll be bringing this package down from £1425.00 to £1395.00!
But don't worry if you haven't got a Ford Fiesta ST MK8, we've got a huge range of tuning software and accessories for a Ford Fiesta, Focus, Puma, Mustang, Ranger and even BMW M Models.
Click here to discover our full collection.
Ford Fiesta ST MK8 Stage 1 to Stage 2 package.
After months of vigorous development and testing, we have now completed the stage 2 upgrade package for the Ford Fiesta ST MK8. 
Using the latest range of hardware modifications, we were able to achieve excellent results and extract some serious performance, changing the characteristics and power delivery of this tune.
The tune has now evolved to a more powerful, linear upgrade from the previous stage 1 set-up, extracting more power in the mid to high PRM range; enhancing torque for that legendary "throwback in your seat" feel.
This tune makes its peak power between 5350 rpm  – 5550 rpm and holds the power all the way to the limiter, producing an even higher-revving machine!
Consequently, gear changes can be made at full throttle to drop you into the power band sweet spot – perfect for racing scenarios and a great step up from stage 1. 
Check out the results for yourself in the Dyno Graph or via the YouTube video below.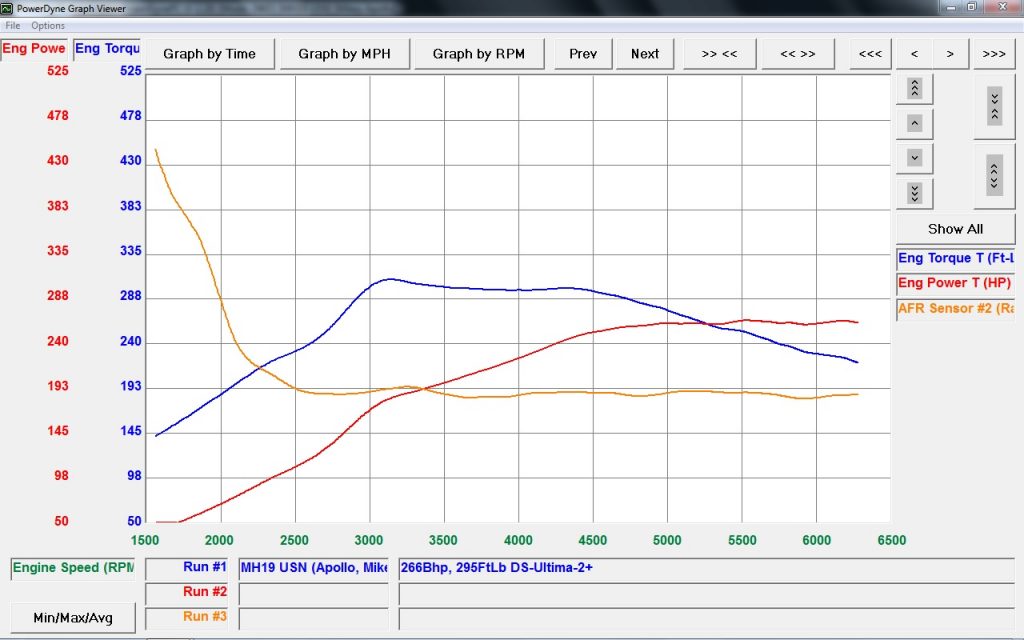 What components does the stage 1 to stage 2 package include?
The most important part you get is the DS Ultima 2+ Tune File – if you already have the iMap-E6, the tune can be mailed to you, or you can purchase it via the link.
You'll need the Dreamscience Stratagem iMap-E6 to apply the tune, which is easily done when using our latest and most innovative flash tuning handset.
The Stratagem™ offers a simple plug and play, easy to use, attractive, yet a multi-functional device that has the ability to offer you a wide range of Dreamscience's own proven tune files, as well as the ability to receive customer tune files from Dreamscience dealers worldwide.
The upgrade package also includes the following components:
DS 76mm Full Cold Air Intake.

Available in Black Hoses & Gloss Back Hard Pipes.  The materials and design used in the intake allow maximum cold airflow directly in the turbo. Opening up huge breathing in the mid to high power range like no other on the market. Featuring a "drop-down "silicone compressor hose that creates a venturi effect inside of the Intake, this helps accelerate the air at the entry point into the compressor housing. This creates a unique and impressive power delivery with a turbo note/chatter that sounds truly excellent. An irreplaceable feature in our stage 2 set-up.

Dreamscience Stage 3 Intercooler.

108% larger core surface area plus a 2cm deeper core for extra cooling! This unique design allows you to get the full potential out of your engine and your turbo. One of the most important factors in an intercooler design for performance is minimal pressure drop. Allowing your turbo to spool up quickly and efficiently. To make sure our design provided the most efficient cooling, we focused specifically on the internals of the intercooler. We incorporate fully louvred deeper finning which dissipates the heat more efficiently compared to more commonly used intercooler cores on the market. Which directly reflects in the price and quality. A must-have product to not only achieve but consistently pull at 260+bhp on the road. Rather than creating a built to fit intercooler, we factored in the 1.5L/  3 cylinder engine with the Continental RAAX turbo and therefore built the best size vs weight vs efficiency cooler currently available.

The Dreamscience Down Pipe De-Cat.

A high flowing straight through the system. Made from mandrel-bent 304-grade stainless steel. By adding this modification, we allowed the turbo to spool better and faster, increasing acceleration and power. In our development, we found the 2.5″ system ticked the most boxes. The ability to achieve high RPM BHP without sacrificing throttle response and torque at low RPM. Which can often be found on 3″+ systems on smaller turbo/ engine vehicles.
Or,
The Dreamscience Down Pipe Race-Cat.

A high flowing system made from mandrel-bent 304-grade aircraft spec stainless steel. Equipped with an E-Marked, 200cell (metal substrate) high flowing sports cat. This particular replacement will make the biggest difference in performance when changed as it is the most restrictive part of the standard exhaust system. Our Catalytic converter meets European emission regulations and each system is individually etched with homologation details and manufacture dates.

98+ Octane Fuel.

This tune file was designed, developed and tested on 98+ Octane fuel. (Shell V-power or Tesco 99 Momentum is preferred)
For more information on each product click the product links for in-depth detail.
Is there anything I need before getting this package?
In order to achieve the top quoted power shown in this package, the upgrade will also require teaming up with the below modifications:
Dreamscience Twin Air scoops.

(Included in our Stage 1 package, Not this package) To achieve higher BHP, the 1.5L EcoBoost engine needs air and lots of it. Especially at high RPM where it tends to die off. The scoops provide a strong feed of cold air directly into the open air filter. Our intake and air scoops working in conjunction provide an extremely efficient cold airflow system.

GPF Delete section.

(Included in our Stage 1 package, Not this package) A free-flowing straight-through system that is connected directly to the Dreamscience downpipe. Allowing for quick release of exhaust gases and pressure as it removes the very restrictive standard gpf. Both resonated and non resonated systems available on the product link.
This item is rated ⅘ for fitting difficulty, with 1 being easiest and 5 being most difficult. 
Need a fitting service?
We have rated the items above as difficult to fit… fortunately, we offer a full fitting service at our Dreamscience HQ in Hull, UK, priced at £200.
This must be selected with your order and we will then contact you to arrange a suitable time for us to fit these modifications. 
Please note if you require this service then you must choose collection as your delivery method when going through the checkout or you'll still be charged for delivery.
Want to achieve top performance in your Fiesta ST MK8? Get in touch via the form below, call us on +44 (0)1482 224433 or email sales@dreamscience.co.uk
Back to News & Reviews