Dreamscience Fiesta ST MK8 – Handling Pack 1 
The Dreamscience  Fiesta ST MK8 – Handling Pack 1 Allows you to dramatically improve your Handling and drivability of your car! Not only is this package helped to improve performance, but also gives your ST the modified and sport look!
Dreamscience Fiesta ST MK8 Wheel Spacers
"Perfect style and more performance"
Dreamscience Fiesta ST MK8 Wheel Spacers are mounted between the wheel hub and alloy wheels. The result is a widened track, improved stance and an increased handling performance. ST spacers also give the impression of a wider rim. This is a simple and effective way to achieve a sportier appearance with tuneable driving dynamics. The ST spacers are available in black anodized aluminium. Dreamscience Fiesta ST MK8 Wheel Spacers increase width by 10mm at the front wheels (20mm at the front axle) and 12.5mm on the rear wheels. (25mm at the rear axle) After developing this kit, we found this is the perfect width for an aggressive but still elegant look! We carried out tests with bigger spacers but found this became slightly to extensive and affected the final look of the ST. We found the combination 20mm drop and staggered 12.5mm rear spacers into 10mm front spacers was the perfect finish without the modifications becoming too intrusive! Often "less is more".
Springs:
Made from chrome silicon steel in a cold winding process, KW sport springs give a 20mm drop all round and are multi-coated with a final expoy coating ensuring an OEM quality and finish. As a result, they withstand a variety of weather conditions all year round.
Compared to standard suspension, ST sport springs lower the center of gravity to provide much better driving dynamics and handling. Furthermore, compression and rebound is also reduced which allows the car to drive more agile with reduced body roll.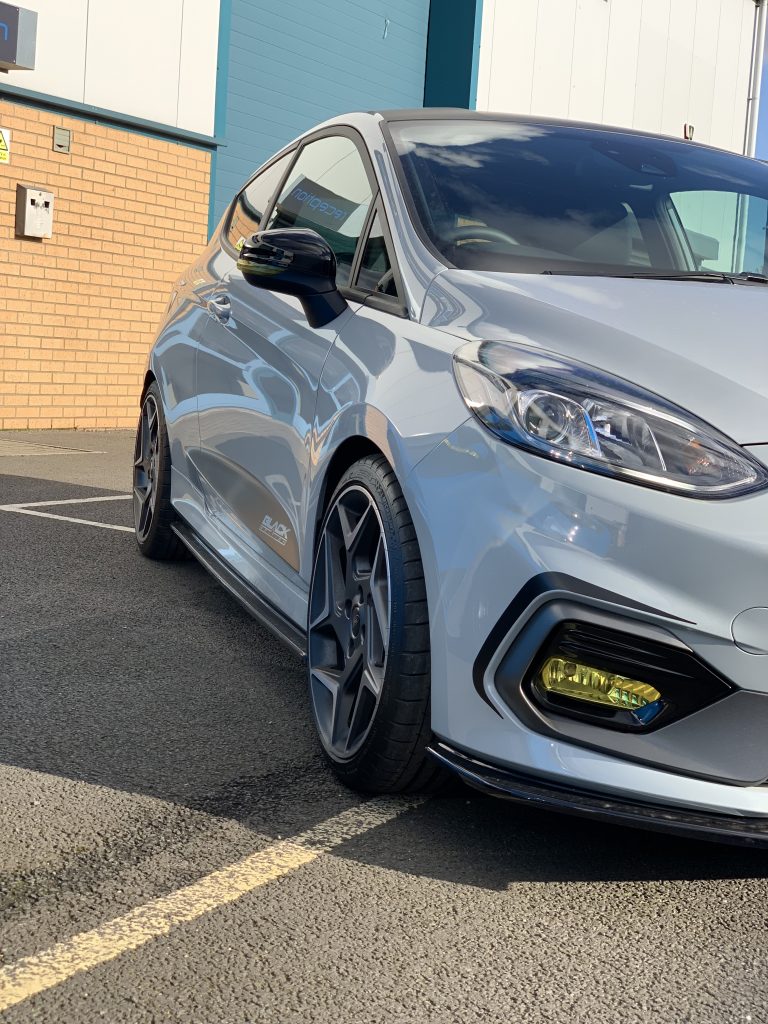 Fitting info:
Our Experienced Techs will take good care of your ST whilst it is with us. We Follow a strict procedure for each job to ensure a high level of quality is delivered.
This Procedure is below:
– Protect Vehicle Steering wheel with Cover.
– Protect Seats with Cover.
– Pre-work test Drive to fault find before we carry out work.
– Pull in, lift and Strip Vehicle.
– Book out parts and Fit.
– Rebuild
– Road test, check over.
– Final Clean down and Handover.
Technical Assistance.
For fitting tips and advice please call our technical helpline on +44 1482 224433 to speak with one of our Qualified Technicians or email in on sales@dreamscience.co.uk
Shipping info:
This product is available for shipping inside the U.K and Internationally. Shipping times may vary. Extra charges may be incurred if your locations is considered Remote. If this is the case a member of our team will be in touch shortly after you have completed your order
Read More