Fiesta ST MK8 / Puma ST Dreamscience Intercooler
108% LARGER CORE SURFACE AREA, PLUS A 2CM DEEPER CORE FOR EXTRA COOLING!
The Fiesta ST MK8 / Puma ST Dreamscience Intercooler is purposely built lightweight with an ultra-high performance core. Specifically designed to allow an increased airflow through the cores of the larger surface area I.C. creating much more efficient cooling for your ST. The tanks have been hand crafted with a specially developed deeper core. Making much higher power figures on our Dyno compared to the stock intercooler! Air intake temperatures have been data logged on the dyno, charge temps did not exceed +10 degrees over ambient temperatures. Results on the road proving even more impressive!
How does the Fiesta ST MK8 / Puma ST Dreamscience Intercooler compare to others on the market?
Our intercooler isn't just a beauty to look at! Dreamscience teamed up with Radtec Engineering (the OEM supplier of Koenigsegg intercooler components) to create and test this system. Approaching the design from a tuning perspective, rather than building a cooler to fill as much space as possible. We spent more time focusing our development on the overall efficiency of the system. Through development, we purposely designed an overall more compact deeper and wider system rather than tall.
This unique "Tuners" design allows for the most the ideal balance factoring in pressure – to ensure minimal turbo lag through pressure drop whilst still performing maximum cooling duties. It offers the best overall weight vs size vs efficiency cooling on the market. The design also allows for cooling not just to the turbo but also to the engine. Allowing cold air cooling direct to the radiator.
When looking at the image below (image 2) circled in red. You can see there is no distance between our intercooler core and the cars mounting points. When carrying out this same comparison on taller systems, it reveals the core width and depth is lost to gain height. Our intercooler design is deceivingly spacious, with an overall core volume increase of around 191% over standard.
Dreamscience Intercooler [FIESTA ST MK8 | PUMA ST] spec:
Width: 700mm.            
Height: 265mm.          
Depth: 70mm.
Weight: 6.35kg
This unique design allows you to get the full potential out of your engine and your turbo. One of the most important factors in a intercooler design for performance is minimal pressure drop allowing your turbo to spool up quickly and efficiently. This shorter, more compact design ticks all the boxes. To make sure our design provided the most efficient cooling, we focused specifically on the internals of the intercooler and we incorporated fully louvered deeper finning which dissipates the heat more efficiently compared to more commonly used intercooler cores on the market. This allows modified ST's to make optimal power for much longer. We use this same theory, material and set up on our extremely popular RS MK3 intercooler.
The wide and deep design with this core type, unlike bar and plate has a rapid recovery rate. This allows immediate power when putting your foot back on the Pedal! This design delivers an extremely efficient heat rejection characteristic with virtually no pressure drop!
The main advantage to this intercooler design is the fact it fits perfectly with the Twin cold air intake scoops (for the Fiesta ST MK8), allowing you to further upgrade performance if required. This provides your ST with even more cooling channels (ideal for bigger turbo /track conversions). This set up would flow pressurised cold air direct to your turbo then further cooled by the Dreamscience intercooler. After vigorous on the road data logging and testing, we found this combination was an unrivalled way to provide your ST with most efficient cold airflow set up on the market! Plus, throttle response had improved, instead of negatively affecting the pressure levels. That can be more common with a cooler that is too big for the turbo where power is often lost. This new revision is designed especially for stage 2/3 set ups and is ideal for the DS Ultima 2+ set up or a similar Stage 2/3 conversion!
Standard Intercooler.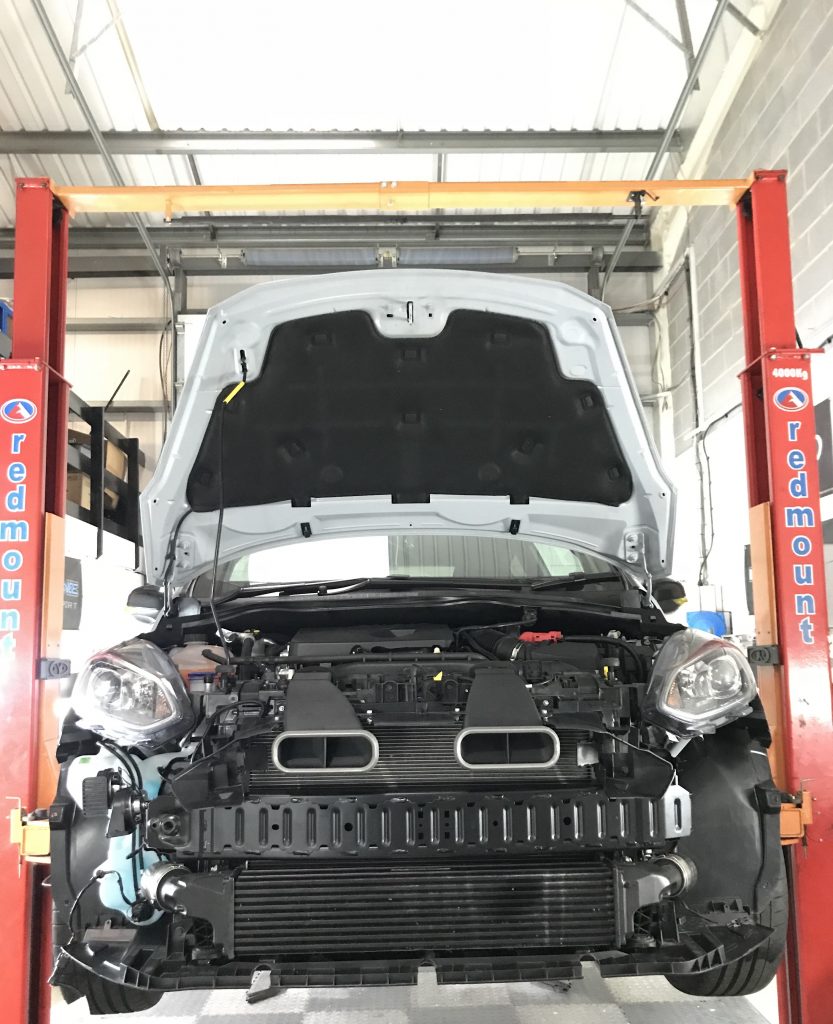 Dreamscience Intercooler. (image 2)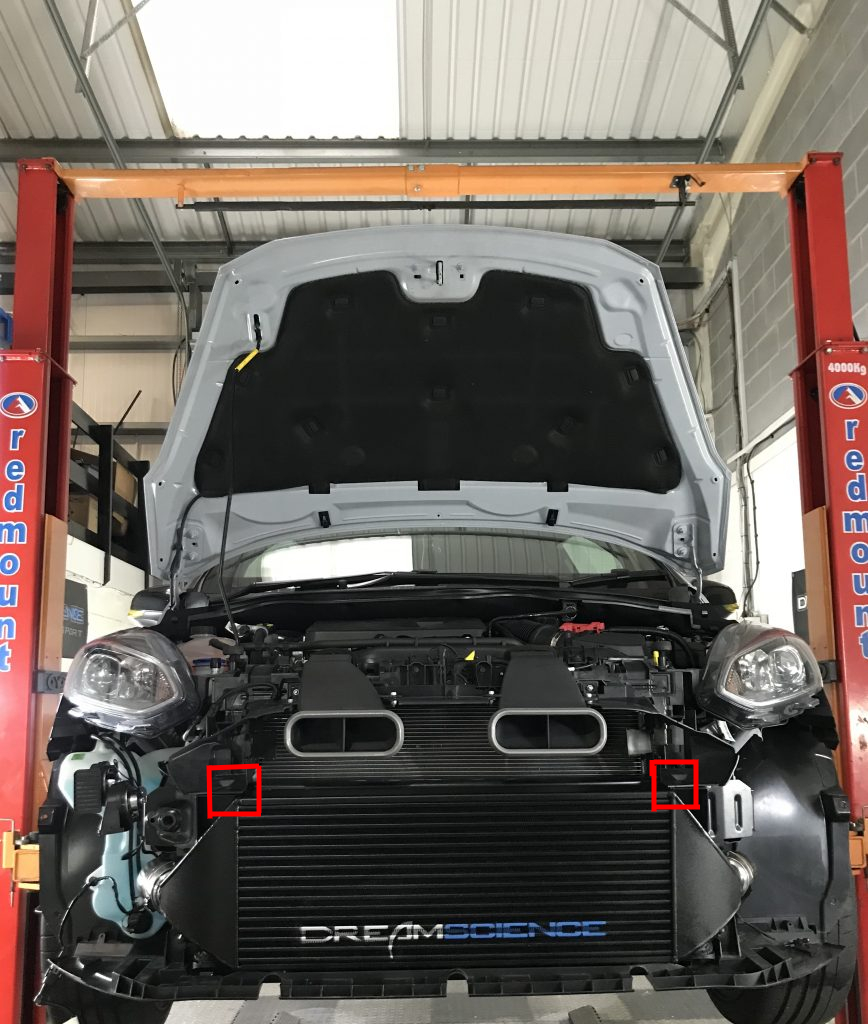 Fitting
We rate this item as 3 out of 5 for fitting difficulty, with 1 being the easiest and 5 most difficult. Full detailed fitting instructions are included with this product.
We also offer a full fitting service at our dreamscience HQ in Hull, UK, priced at £70.00. This must be selected with your order, and we will then contact you to arrange a suitable time. Please note if you require this service then you must choose collection as your delivery method when going through the checkout or you'll still be charged for delivery!
For any DIY fitting advice please call our tech helpline to speak to our Qualified technicians on +44 1482 224433. Or email us on Sales@dreamscience.co.uk
Read More