Dreamscience Focus RS MK3 – Fast Road Brake Kit
Please note – All prices shown are FITTED prices at DSHQ (Hull, HU3 4RB)
An excellent upgrade for those looking to tune their RS to high BHP or modify for a track day. This kit has the option to upgrade every brake component to the highest standard; with this service you have the comfort option of having each component fitted by an Experienced Dreamscience Technician.
What's included in the base line kit? 
EBC 2 Piece Floating Brake Discs (Front) – RS MK3. Part number – SG2FC2030
Front Discs set. Ideal for big power conversions and track days.
After beginning development with our demo RS in anticipation of our forged engine, big turbo conversion kit. We have been very particular with the brake kit we'd like to run with our Stage 3 set up. There are a lot of brake options currently on the market, however being RS and heavy driving enthusiasts ourselves, we knew the best option would be the EBC 2 Piece Floating Brake Disc for performance and reliability.
EBC's 2-Piece Floating Brake Discs offer a high-quality, light-weight 2-piece alternative to the stock brake discs on a range of high performance applications.
Super durable high-tech alloy rotors
Square-drive bobbins for even heat expansion
Billet aluminium bells
EBC's 2-Piece Floating Brake Discs are super high quality 2-piece floating brake discs. Designed to stand-up to repeated hard braking cycles these are tough enough for track use, but high quality materials mean they are durable and long lasting enough for road use too.
When designing their new 2-Piece Brake Discs, EBC started with super high grade G3500 cast iron. This is the highest grade alloy available. It is extremely hard-wearing and stood up to roughly 4x the ECE R90 test-cycles as most OE-discs without signs of cracking or crazing. It's also tough. Disc material does make a difference, especially when you are using harder wearing pad compounds. We'd expect these to stand up to some track-ready compounds where lesser discs did not.
Unusually the cooling vanes are sided on these. Many discs have the vanes on one side curving in the wrong direction. This further enhances cooling, ensuring that one side is not cooling less than the other.
The surface of these discs has spiral grooves. The grooves help de-gas the pads, preventing hot gases building up between the surface of the pad and the disc. They also sweep the surface of the pad clean of debris, ensuring good stopping even after prolonged, repeated applications of the brake pedal.
The hubs are billet machined from aerospace grade aluminium. They are anodised black for durability and corrosion resistance. Aluminium is extremely rigid and durable. It also saves weight, helping nimbler handling.
The rotors mount onto the hubs with fully stainless steel square-drive bobbins. Many 2-piece discs use zinc-plated steel for cost reasons. These are billet machined stainless steel which means they will stand up to corrosion and road-salt extremely well.
2-piece with Square-drive is a type of mounting that gives the discs room to expand outwards on their mountings whilst staying centred on the hub. This means that they can get hot and expand without warping.
The discs also come with anti-rattle clips to keep them quiet and easy to live with on-road.
EBC are offering these both as replacements for vehicles with 2-piece discs from factory, and for vehicles with 1-piece discs but big enough calipers to make these a worthwhile upgrade.
Please note – supplied as a pair unless otherwise stated.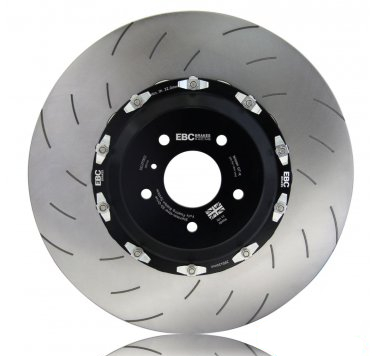 ---
Optional Upgrades.
Ferodo Racing DS2500 Front and Rear Brake Pad Set.
The floating discs work excellent along side the FERODO RACING DS2500 FRONT BRAKE PAD SET which can be added to your brake spec in the drop down section. DS2500 is amongst the foremost high performance track day pads in the business and offer excellent refinement for such a high performance pad.
DS2500 pads:
Track day and light race use for all vehicle types
Road style refinement but with the race material ability to withstand heat
Average friction coefficient of 0.42 over working temperature rang of 20 to 500 degrees
Ferodo pads developed to optimize both the pad and disc life
All Ferodo racing pads are engineered to perform with a relatively constant coefficient of friction across a wide range of temperatures, pressures and vehicle speeds. This results in consistent brake feel for the driver that the braking torque is a linear response to pedal pres.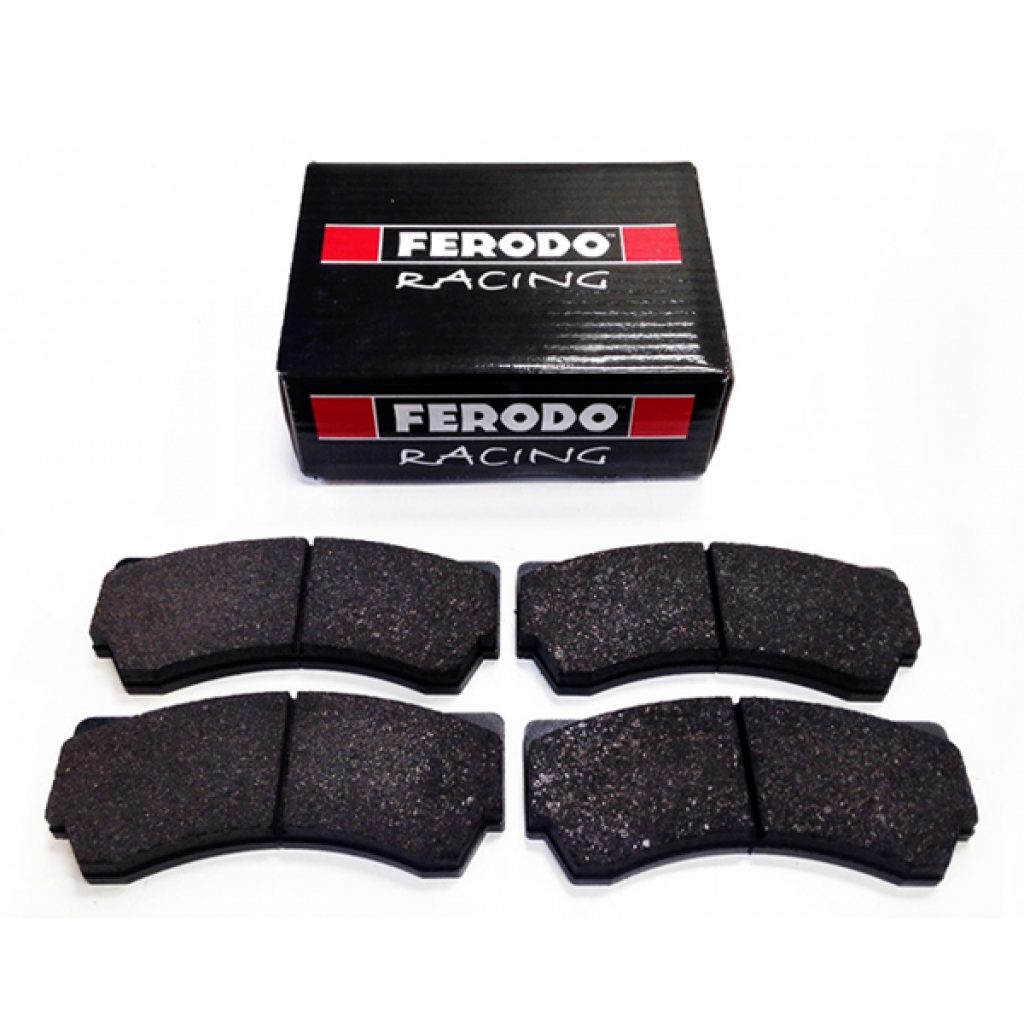 ---
EBC Stainless Braided Brake Lines BLA1028-4L
DOT, ISO and TUV approved
Lifetime warranty against corrosion and manufacturing defects.
Firm brake pedal feel compared to rubber OE brake lines.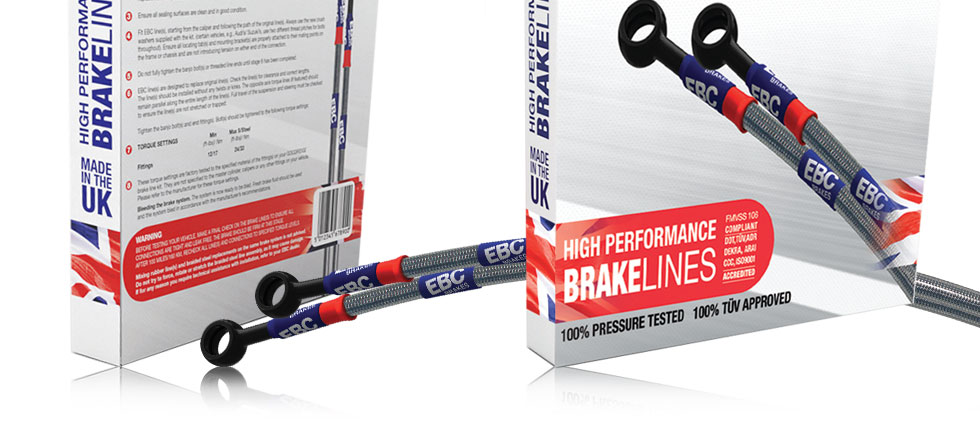 ---
BF307+ Dot4 Racing Brake Fluid.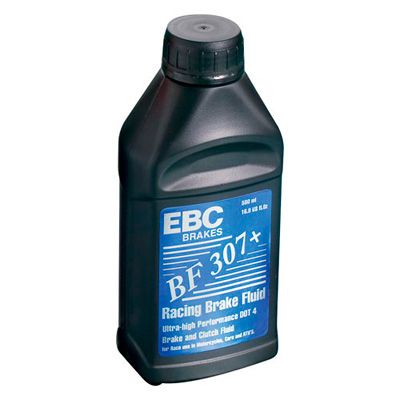 ---