UK's Leading Ford Tuning Specialist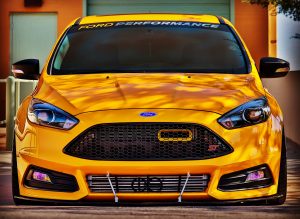 In the category of car modification, tuning is a popular choice for both seasoned and novice motorsport enthusiasts. Tuning is a process used to improve efficiency and performance of a vehicle for any set number of conditions, fuel grades and vehicle modifications.
Each car performs to a maximum output, known as a table limit, and has its own characteristics. By tuning the car, it means that these maximums can be shifted to create a more tailored and efficient performance based on the requirements of the customer.
Maintaining Specialist Status
At Dreamscience we consider ourselves one of the UK's leading tuning specialists, particularly for Fiesta ST tuning and Focus RS Tuning, with a combination of highly-trained experts and premium customer service. Our specialist status means that we only work with a handful of Ford models which includes:
Ford Fiesta ST150
Ford Fiesta ST180
Ford Fiesta ST225
Ford Fiesta ST250
Ford Fiesta ST MK8
Ford Focus RS MK1
Ford Focus RS MK3
Ford Focus ST MK4
Mustang GT S550
Mustang 2.3L EcoBoost S550
Puma ST (1.5T).
Not only does working with a select number of models mean that we maintain specialist status, it means that we provide the best service and quality within these cars. 
Through experience, working with a particular range of models means that we can provide an industry-leading service and remain on top of education, knowledge and adaptations to these cars and transfer this expertise to the customer's service. Car modification is a very personal thing and at Dreamscience, we aim to support that through passion, enthusiasm and a meticulous process.
Popular Models for Tuning
Although we work with a select number of models, our range of Fiesta ST tuning is a popular choice alongside our Focus RS Tuning — particularly the RS MK3. With Dreamscience Motorsport dating all the way back to 2005, we have over 15-years experience with ST and RS Models, some of which can be discovered on our website.
Read more about our history of becoming Ford specialists.
Back to News & Reviews