Fiesta ST150 Phase 2 Newman Cams
Available now at Dreamscience in our ENGINE SHOP.
1x Pair Of Brand New 278/375 Newman Camshafts to suit the Ford Fiesta ST150.
(These are genuine Newman units, ground from blanks, not the cheap Asian copies or reg rounds that are being sold elsewhere.)
This is a brand new pair of camshafts to fit any Ford Fiesta ST150 cylinder head. These are the same camshaft brand that we would use on any ST150 that we build or work on in our workshops. They give excellent power gains across the rev range and have been proven with additional mods to release up to and above 200bhp.
Please see the data sheet on their website for more details.
Newman ST150 Camshaft Specification Information. Profile: Valve Lift: Duration: 278/375 Inlet Cam 9.52mm 278 Degrees 278/375 Exhaust Cam 9.52mm 278 Degrees
**Please be aware that these products move fast and we do not always have stock as often our workshop has taken them out of stock for fitment in house. Even If we don't have any in stock, we can have it with you fast, direct from the manufacturer. Always enquire if you are in a desperate hurry to receive them.**
---
Custom Tuning on our Dyno
This HyperR+(custom tuned map) is truly a customer favourite and always produces excellent reviews. Custom tuning the Newman Ph2 cams on our dyno usually see performance ranging between 200bhp to 215bhp. Figures are climate, fuel and dyno dependant. Figures are highest when teamed up with the following mods.
99 Octane super unleaded fuel
Cold Air Induction kit
4-2-1 Branch exhaust manifold
Full exhaust system, Race cat or de cat
Check out these two customer examples below;
206BHP / 176FTLBS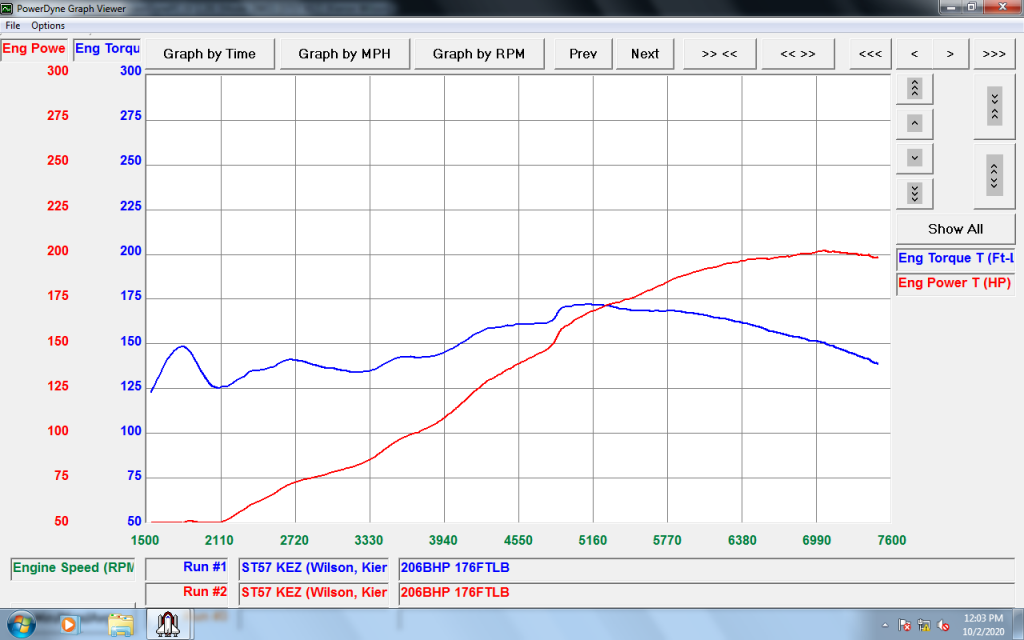 220bhp/ 168ftlbs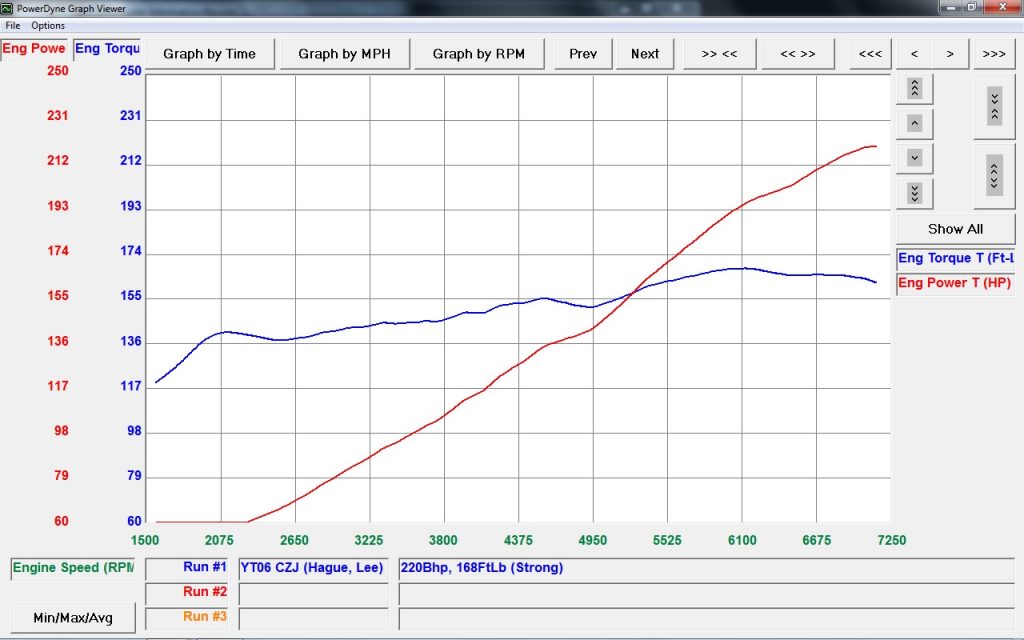 Read More