EBC Big Brake Kit – Ford Focus RS Mk2
The EBC Big Brake Kit provides your vehicle with the ultimate braking upgrade package to totally enhance the driving experience of your already exciting Ford Focus RS Mk2.
The original front brake calipers and brake rotors are replaced with the high performance EBC Brakes multi-piston alternatives and fully-floating oversize 2 piece rotors. The floating rotors allows for the cast iron rotor ring to float independently on the hub which not only prevent any unnecessary disc cracking problems form occurring but also produce reliable performance figures, even at the most demanding of driving conditions.
Unlike other Big Brake Kits on the Ford Focus RS tuning market, the EBC Brakes Big Brake Kit comes supplied with both rear pads and rear brake lines to cover all bases and produce the shortest stopping distance possible.
Globally recognised for the development of a large number of brake discs and pads, each EBC Brakes system is manufactured in house at their very own state of the art workshop facility to guarantee you the signature high quality that EBC Brakes possesses.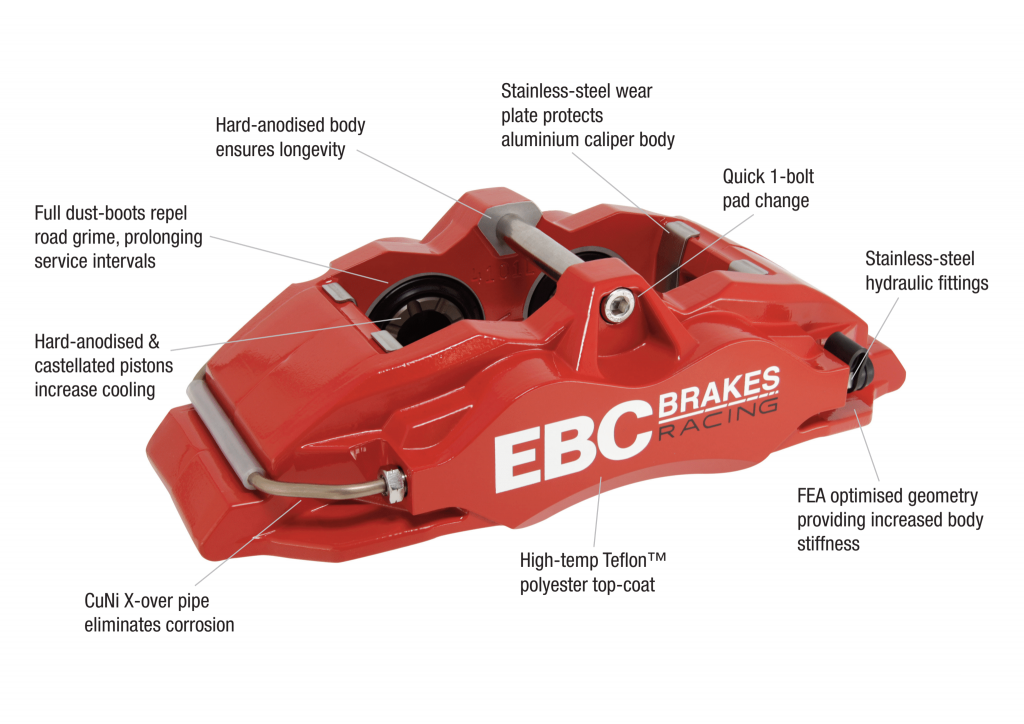 EBC Big Brake Kit Key Features:
13kg saved in weight compared to the stock brake kit
Apollo-4 Caliper Type available in a Black, Yellow or Red finish
Constructed from yellowstuff pad material
Disc Dimensions: 355x28mm
Full EBC Big Brake Kit Package: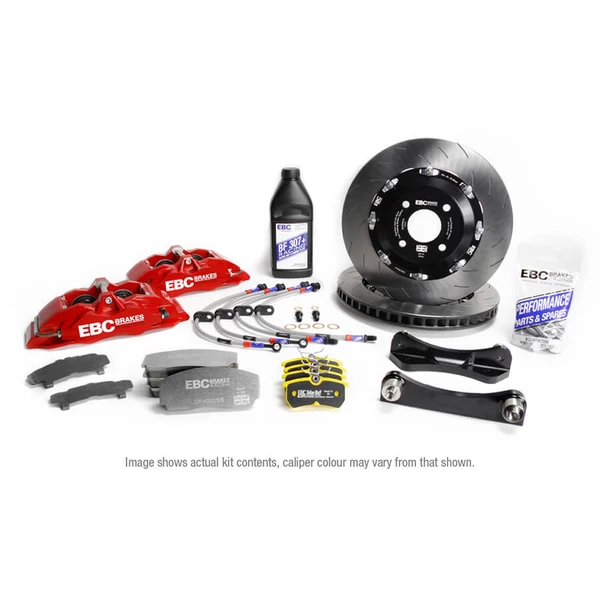 Shipping info: 
This product is available for shipping inside the UK, Europe and the rest of the world. Shipping times may vary. Extra charges may be incurred if your locations is considered Remote. If this is the case a member of our team will be in touch shortly after you have completed your order.
Fitting info: 
Our Experienced Techs will take good care of your ST whilst it is with us. We Follow a strict procedure for each job to ensure a high level of quality is delivered.
This Procedure is below:
– Protect Vehicle Steering wheel with Cover.
– Protect Seats with Cover.
– Pre-work test Drive to fault find before we carry out work.
– Pull in, lift and Strip Vehicle.
– Book out parts and Fit.
– Road test, check over.
– Final Clean down and Handover.
Technical Assistance. 
For fitting tips and advice please call our technical helpline on +44 1482 224433 to speak with one of our Qualified Technicians or email in on sales@dreamscience.co.uk
Read More