Dreamscience Hall of Fame: What Can You Achieve with Dreamscience?
Car modifications are a popular way to get the most out of your vehicle. Whether you're looking to improve the performance or appearance of your car, there are so many ways that tuning or remapping your car can help.
For example, if you want to improve the horsepower and fuel efficiency of your car, then tuning or remapping is a great option. This can be done by increasing the engine performance without any excessive hardware modifications. You could also increase the torque and power of your engine if you're looking for a more powerful experience.
If you're trying to make your vehicle more aesthetically appealing, then tuning or remapping can also be helpful. For instance, if you want a louder exhaust sound from your car then you can use this method to get the sound you want, without having to spend money on expensive aftermarket parts. 
You can also use this method if you want better fuel economy and performance without having to replace parts like an air filter or spark plugs as these are changes that will still allow you to enjoy all the benefits of being able to tune or remap your car's engine. 
So if you're looking for a way to get more out of your ride then we highly recommend checking out our shop.
We've also included a couple of examples from our hall of fame, take a look at their modification to get an idea of what you can achieve with Dreamscience!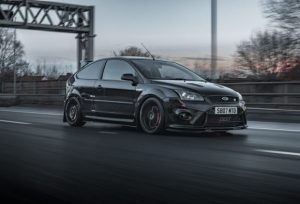 Danny's Stage 4.5 ST MK2 (ST225) 
Modification List:
TXX Stage 3 to 4.5 Turbo Kit

Dreamscience Stratagem IMap

Dreamscience V1, V2 Overrun Map for IMap Handsets Only

Dreamscience Motorsport Floor Mats

Dreamscience  Motorsport Enamel Badge

Dreamscience Thermal Gasket ST225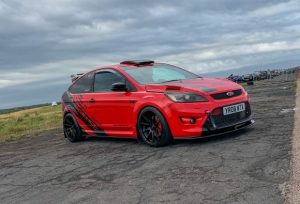 Kenneth's Stage 2 ST225 Face-Lift
Modifications List:
Dreamscience ST225 Stage 2.

Dreamscience Block Mod ST/RS

Eibach ST225 Lowering Springs 20/30

Focus RS MK2 440 CC Multi-Hole Injectors

Focus ST225 OEM Boost Control Solenoid

Forge Motorsport Turbo Actuator ST225

Forge Recirculation Valve. ST225.

Quaife ATB Differential For Focus ST225

RS MK2 Spark Plugs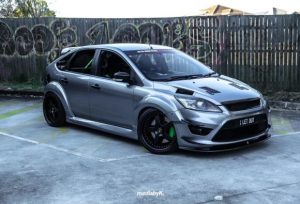 Antony's DS Stage 5 Focus ST225 (RS Cloned ECU)
Modification List:
Software Only Remaps and Custom Tuning

Quaife ATB Differential for Focus ST225

MK2 ST/RS Wiseco Piston Set.

K1 Rods | Dreamscience | High Strength K1 Technology Rods
Interested in any of the modifications above, or want to learn more about what we can do for your vehicle? Get in touch with the team on +44 (0)1482 224433 or emails us at sales@dreamscience.co.uk
Back to News & Reviews