Dreamscience BMW M3 Touring Development Update
Since our last post, we've been hard at work on transforming our G81 M3. After three sessions in the workshop, the M3 is finally and the next level! We just wanted to share the process with you and maybe provide some inspiration for your own tuning journey!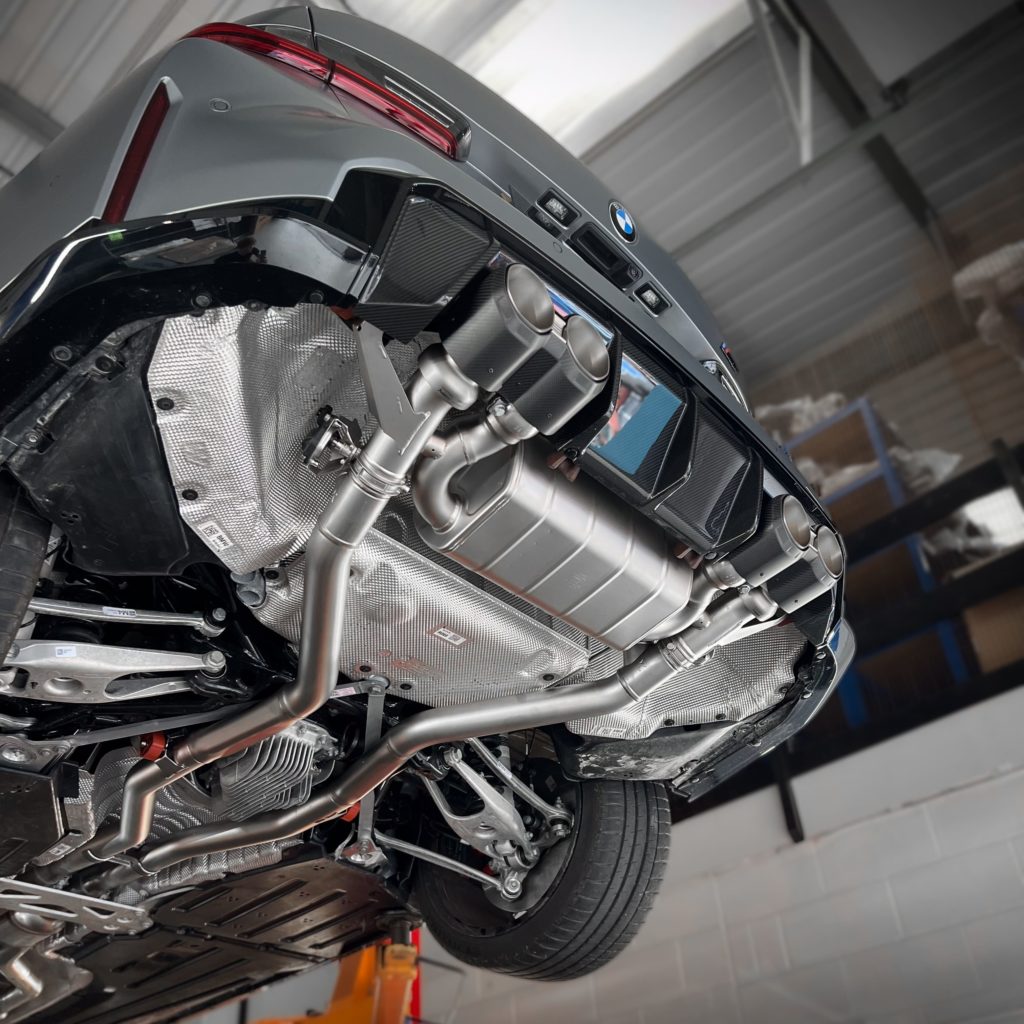 As we know, any car's exhaust system is paramount to its performance and soundtrack. For this car we took no exceptions and we only wanted the best, that's we went to our partners (Akrapovic) and opted for their BMW G8X Slip-on-line system. With the installation of this top-tier system, we have enhanced the BMW M3 Touring's power delivery, reduced its weight by 50kg and completely evolved the soundtrack of the car. We can't recommend their products enough, and if you're interested in one of them for your car you can consult with one of our team here.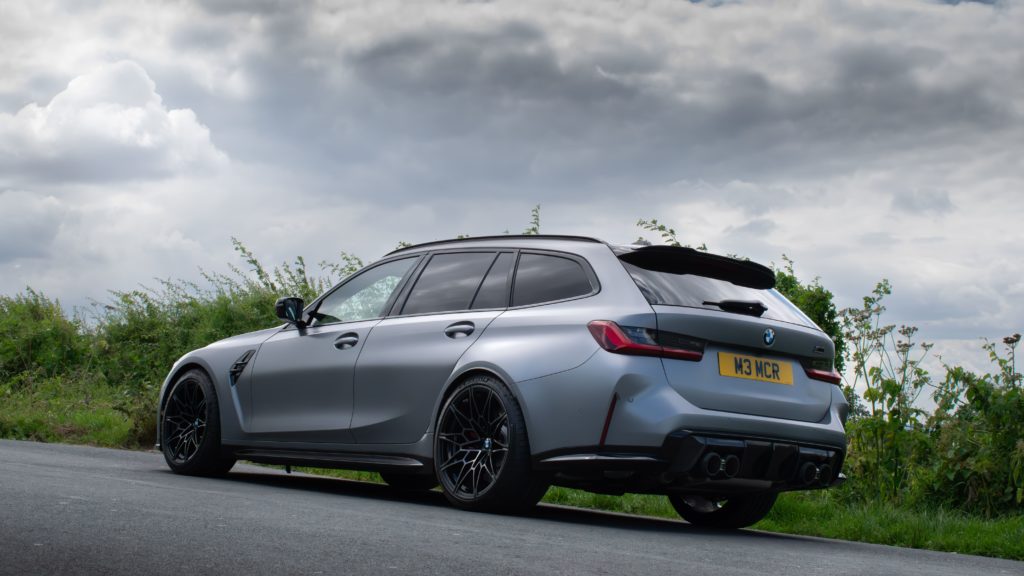 To ensure the BMW M3 Touring remains firmly planted on the road, we equipped it with our comprehensive handling package. The package includes lowering springs and wheel spacers designed meticulously by H&R. The lowering and spacing distance for the fronts and rears for this package have been chosen by us to achieve what we think is the biggest boost to the car's handling and aesthetics while ensuring there is no scrubbing. The Handling pack spec features 30mm drop on the front springs from standard and 5mm on the rears – 15mm front wheel spacers (30mm axle) with 11mm rear wheel spacers (22mm axle). If you love this look as much as we do, the handling pack is available here.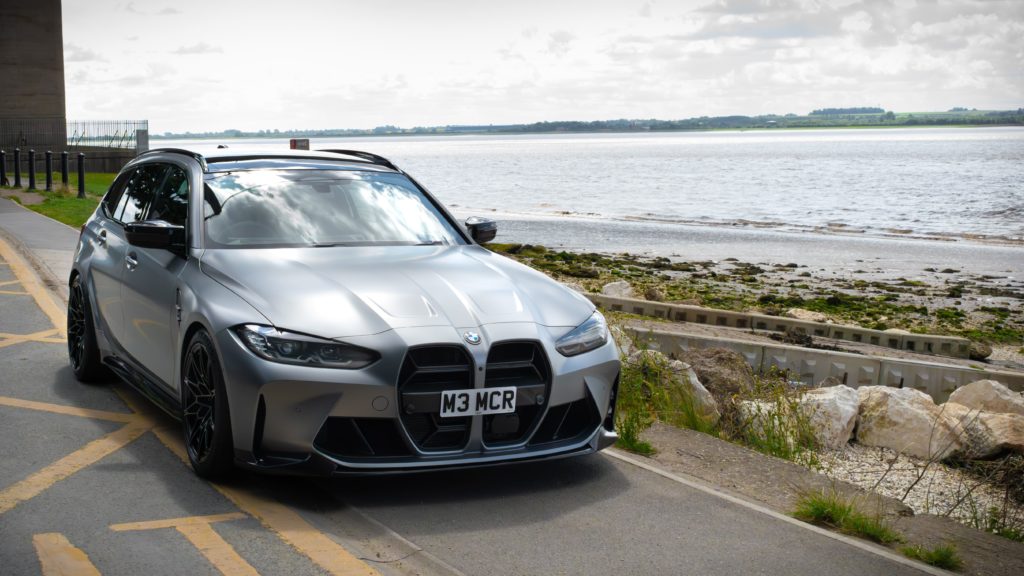 With an amazing-looking car such as the G81, we could spare no effort in elevating the BMW M3 Touring's visual appeal. The addition of the AUTOID TRE Pre-Preg carbon fibre front grill instantly adds a touch of elegance and aggressiveness to the frontend. Crafted with utmost precision, carbon fiber offers lightweight construction without compromising on durability, making it the perfect choice for this project. The grill's unique pattern not only complements the car's sporty design but also enhances its aerodynamics.
Stay tuned as we continue to push the boundaries with the M3, and be sure to check out our brand new Akrapovic range if you want to evolve YOUR car.
Back to News & Reviews