THE TIP OF THE ICEBERG – The foundations of iMap Tuning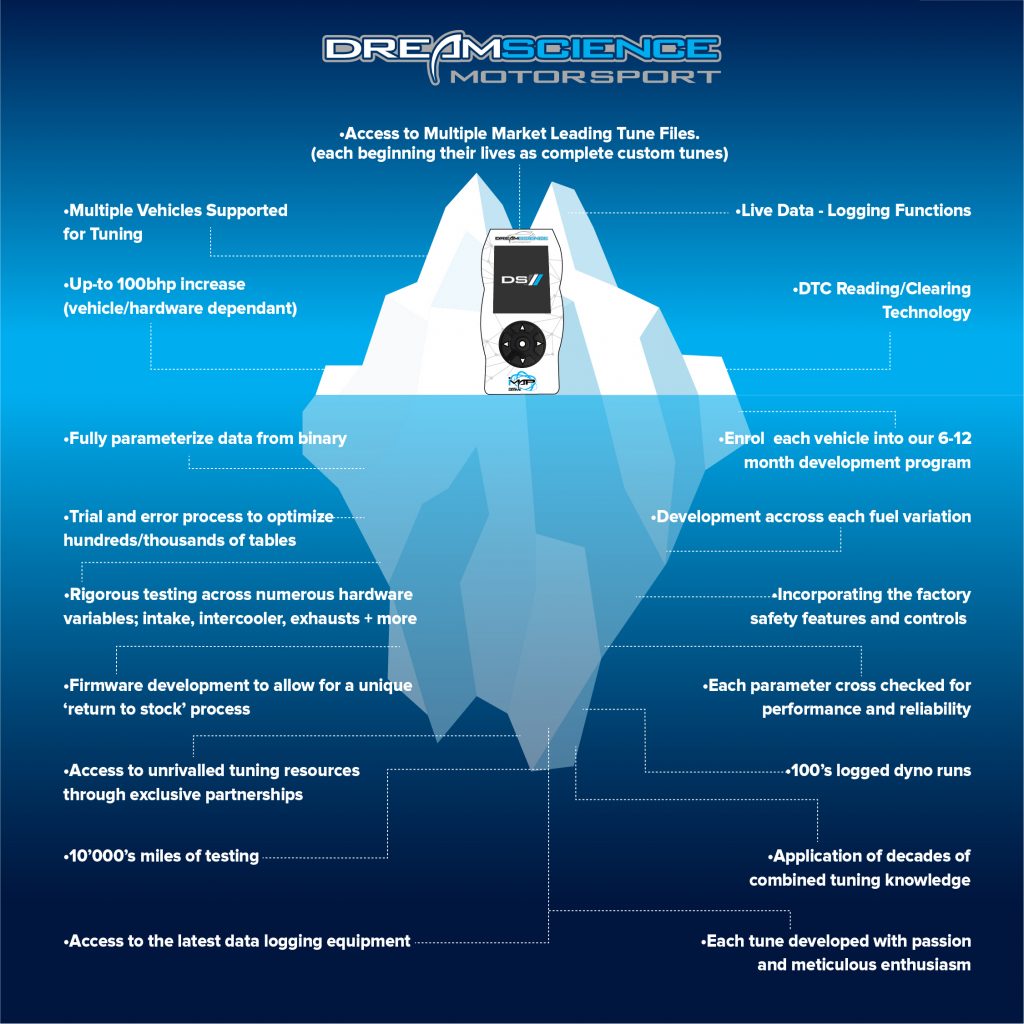 Whether you are mapping your vehicle for the first time – switching to a new tune file – checking for DTC's or logging live data – we have continuously endeavoured to make each process of iMap tuning, functional and simple, for the user.
Not forgetting, the luxury of being able to return your vehicle to stock settings in minutes, tranquilly, ahead of main dealer servicing. Or the ease of selling the device on when your tuning journey comes to an end. As the saying goes, the user experience of the iMap is just the Tip of the Iceberg.
The simplicity is no way a reflection of what makes up the complex foundation beneath the surface. We (Dreamscience) have specialized in tuning performance Fords tuning since 2006. Our long term – exclusive tuning partnership with SCT (one of the biggest tuners in the United States) has provided us with unrivalled access to tuning recourses, knowledge, and experience. All of which are integrated and reflected in our iMap tune files.
Between 2006 and now, we have witnessed numerous forms of competitor products circulating the market. Even today, there are various forms of mobile-van mapping, plug n' play tuning boxes, one-off dyno customs maps, remote tuning, generic maps (and more). Each providing their own unique benefit – whether this be convenience, pricing, dyno figures, etc.
This model helps highlight the level of investment, effort and care that goes into the each iMap device, summarizing some of the key benefits of what it means to own an iMap. At the same time, showing why the iMap continues as the most recognized device for tuning ST/RS Fords, today.
Price. £500.00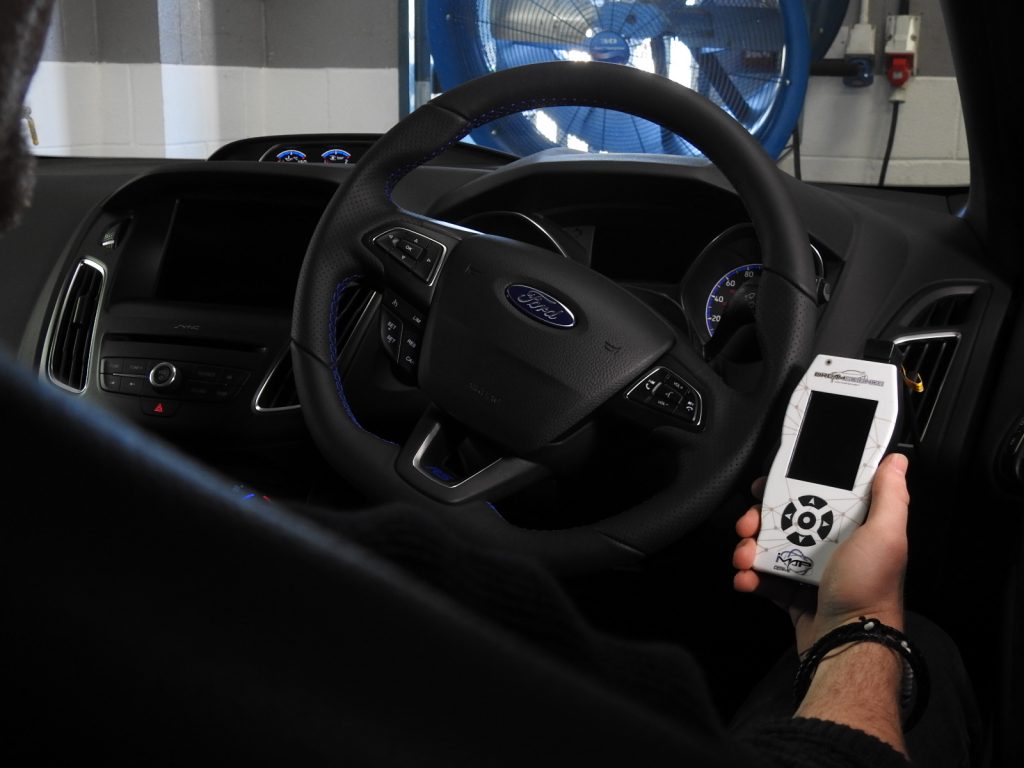 [Vehicles supported for iMap Tuning]
iMap-E6.
• Focus ST MK4
• Fiesta ST MK8
• Puma ST (1.5L)
---
iMap.
• Focus ST 225
• Focus ST 250
• Focus RS MK3
• Focus RS MK1
• Fiesta ST 150
• Fiesta ST 180
• Mustang GT S550 (5.0L)
• Mustang S550 (2.3L)
---
Want to achieve top performance in your Focus RS MK3 or another vehicle from the list above? Get in touch via the form below, call us on +44 (0)1482 224433 or email sales@dreamscience.co.uk
Back to News & Reviews