Evo Magazine – Full review on the Dreamscience MK4 ST.
EVO RATING 4.5 OUT 5
"If the old car had this much power It'd probably have pulled the whole front end off"
The Dreamscience Focus STMk4 gets a glowing review In EVO 272 this month. To say we only used our stage one and handling pack one with styling options, it really did well! Wait until our upgraded intercooler map is ready!
Our Focus got a higher star rating that the new BMW M8 CP, Bentley Flying Spur and also drew a tie against the new lotus Evora.
Click on the images to enlarge for easier reading.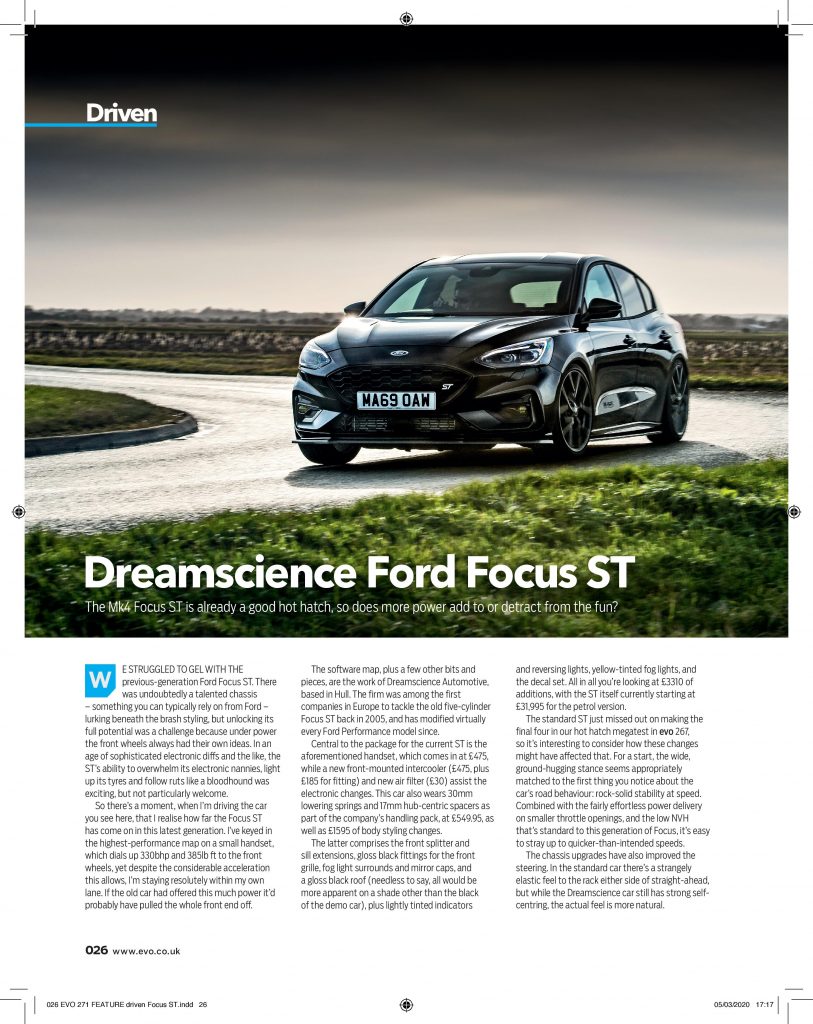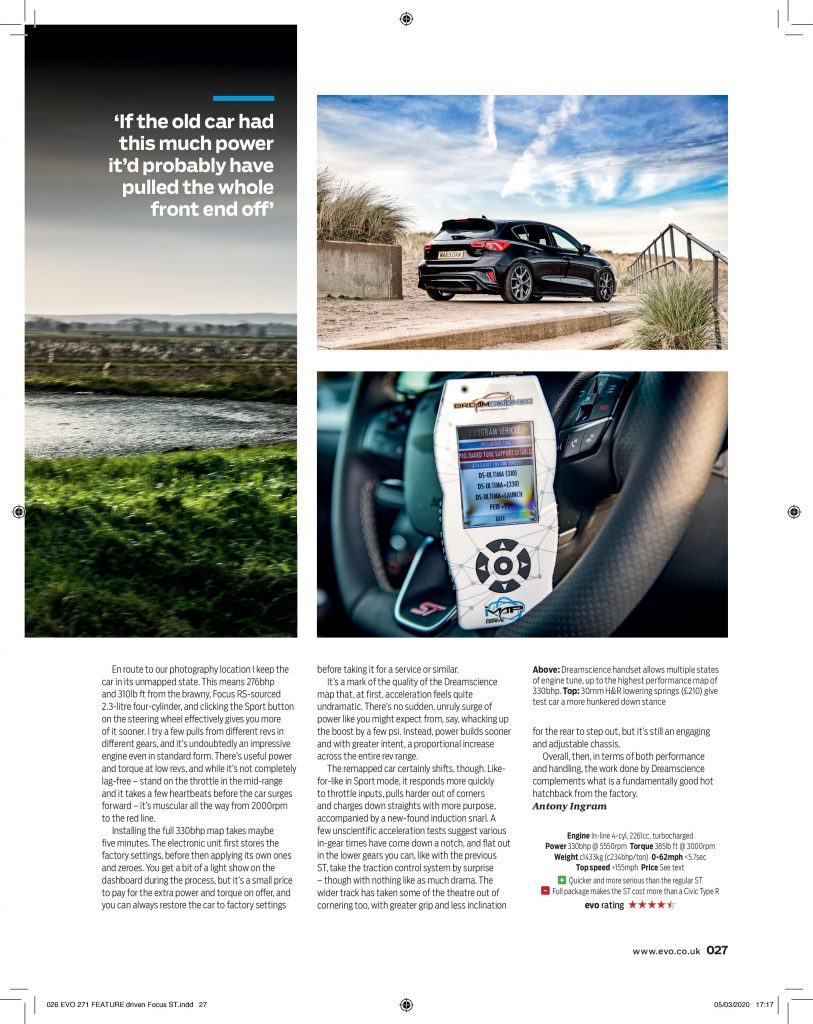 To check out the Dreamscience products used on this review, please follow the link below:
Back to News & Reviews