Dreamscience Recent Projects
If you want to improve the horsepower and fuel efficiency of your car, then tuning or remapping is a great option.
This can be done by increasing the engine performance without any excessive hardware modifications. You could also increase the torque and power of your engine if you're looking for a more powerful experience. If you're trying to make your vehicle more aesthetically appealing, then tuning or remapping can also be helpful. For instance, if you want a louder exhaust sound from your car then you can use this method to get the sound you want, without having to spend money on expensive aftermarket parts.
As Ford Tuning Specialists, we take on a lot of these projects on Ford ST and RS models, so here's a highlight of the jobs we've completed over the last few months –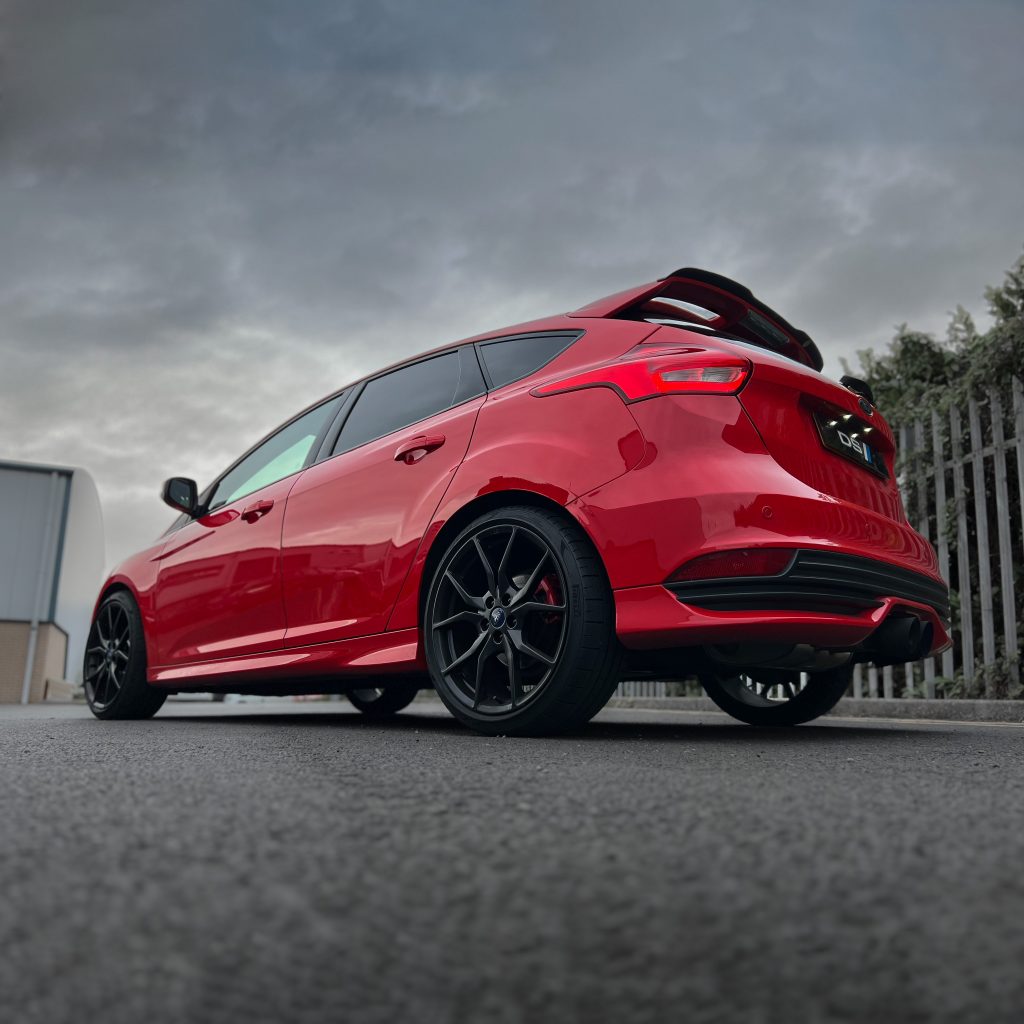 This ST250 customer opted for a glut of aesthetic and performance enhancing modifications.
– DS iMap Tuning Handset
– DS Cat Back Exhaust w/ Ceramic Coated Black Tips
– DS Intake System
– Maxton Spoiler Extension
– Maxton V4 Splitter
– Intercooler with Big Boost Pipe Kit
– B1 Brake Discs (front and rear)
– EBC Bluestuff Brake Pads (front and rear)
– Ancillary Hose Kit
– Turbo to Intake Hose
– 12.5mm Wheel Spacer Kit
Substantial performance upgrades AND style with this booking (How cool do these RS wheels look?)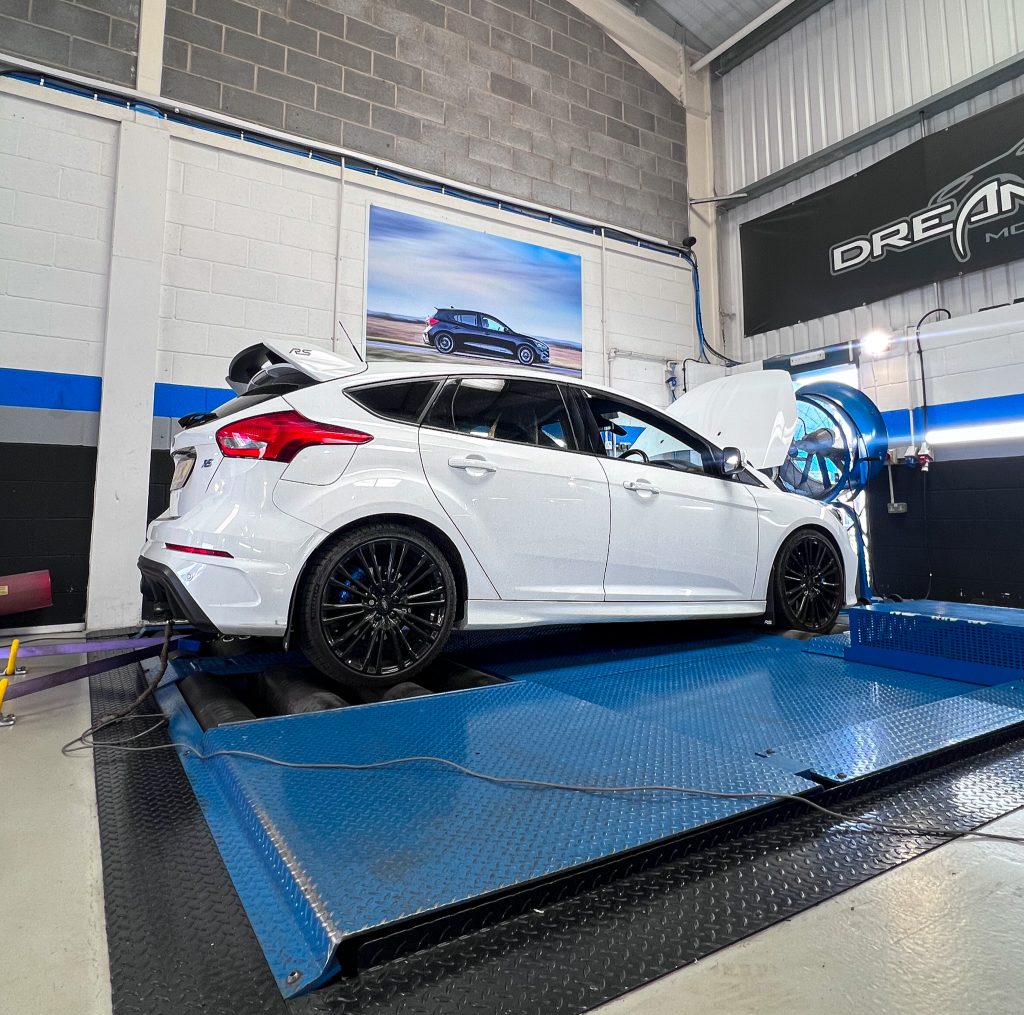 This RS MK3 (powered by our DS Ultima 3+ Map), opted for our Service Pack 2 to keep things running smoothly! This particular service pack contains Ford genuine filter changes, oil, spark plug upgrades, a full vehicle health check, and much more!
The Service Health Check was further concluded by a Dyno session to ensure all areas of the vehicle were on point.
`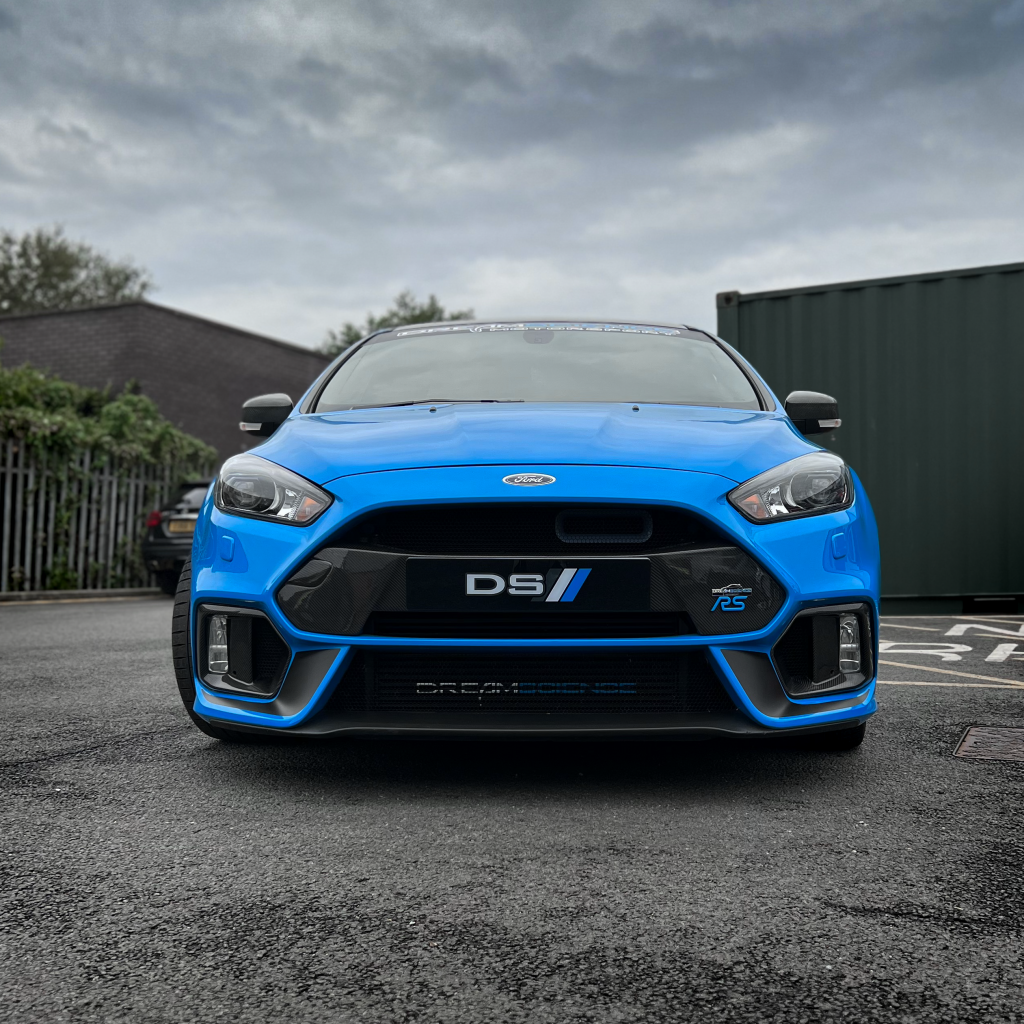 A great customer of ours – bringing his pride and joy back to headquarters. But what exactly is the set up?
✅DS Ultima 3+ Software
✅DSRS Cold Air Intake
✅DSRS Turbo Back Exhaust System
✅DS V2 Intercooler
✅DSRS Forged Engine
✅Carbon Accessories
✅DSRS Decal Kit
Now the customer is equipped with all the performance, the car ready for our servicing procedures, taking care of all the vehicle's wants and needs, prepping the vehicle for another year of seriously FAST-driving.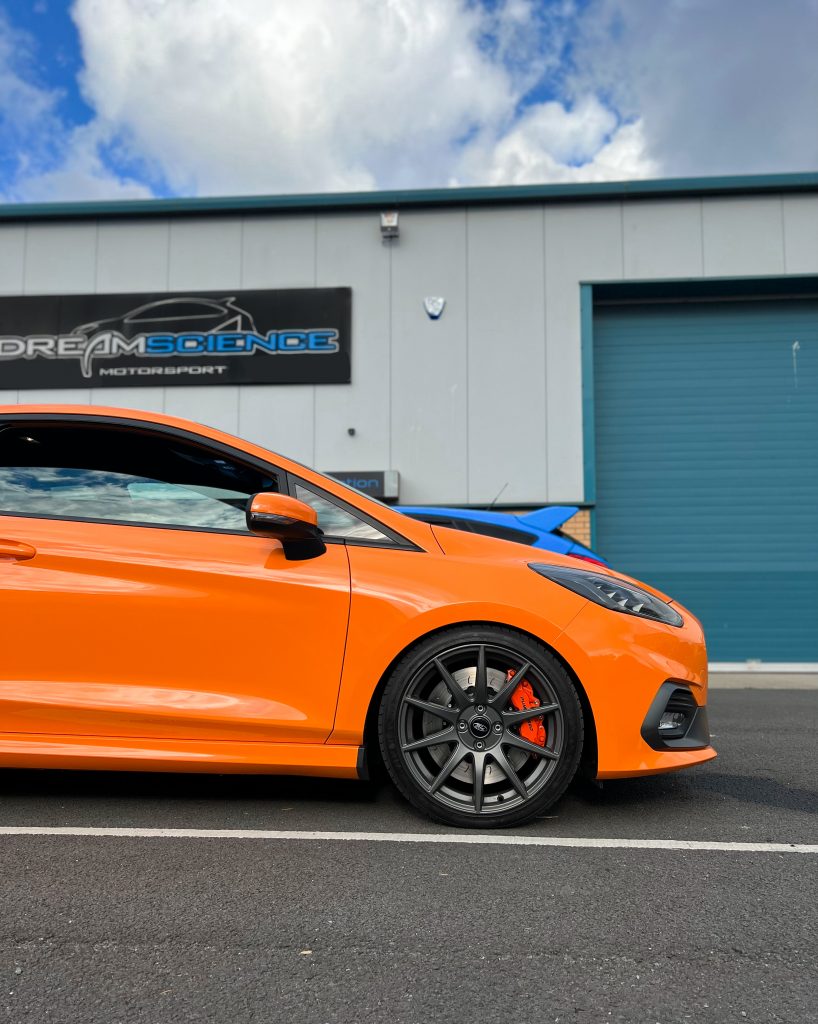 New life injected into this ST MK8 Performance Edition!
– Adjusted (Lowered) Coilovers
– Big Brake Kit (front)
– Discs and Pads (rear)
– GPF Back Exhaust
– Rear engine torque mount
– Resonated GPF Delete
– 12.5mm Spacer kit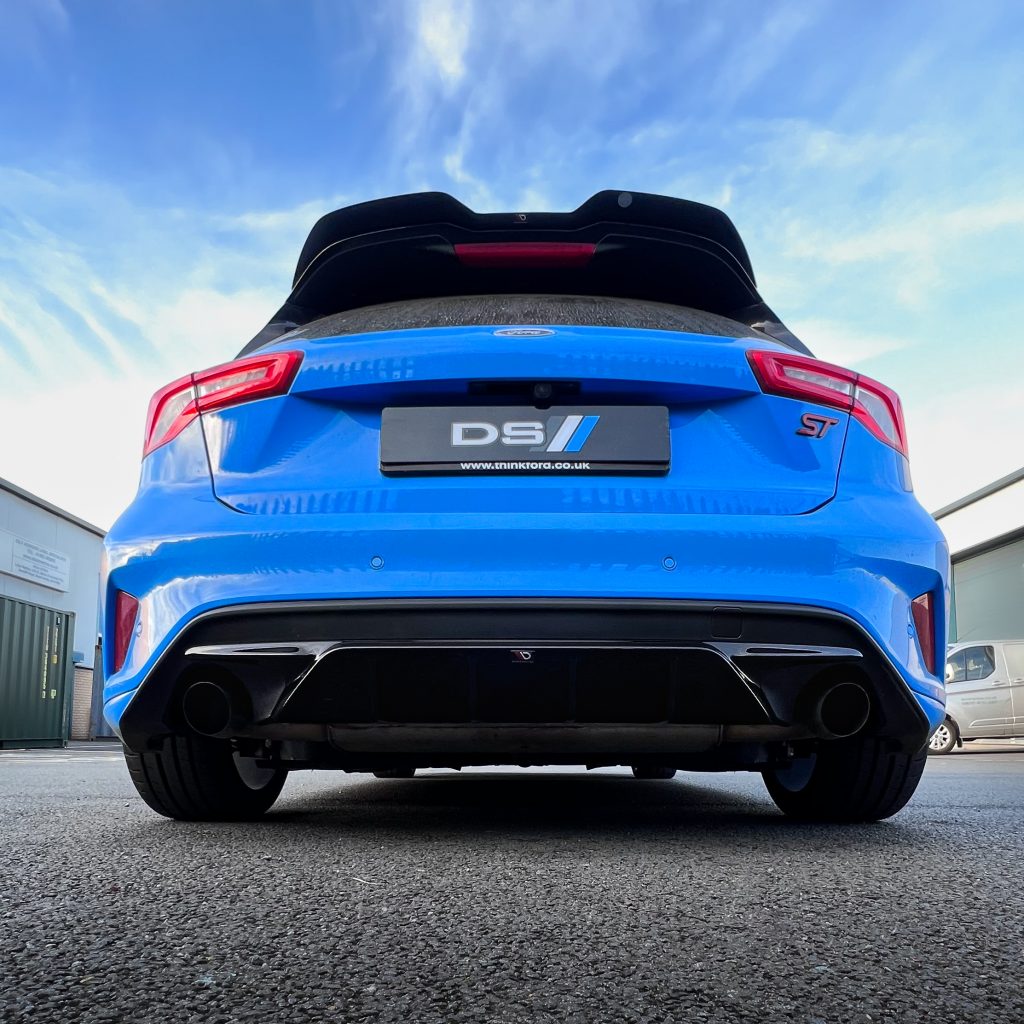 This appointment featured this Focus ST MK4 booked in for a list of aesthetic enhancements.
✅ Maxton Design Splitter
✅ Maxton Design Spoiler
✅ Maxton Design Side-Skirts
✅ Maxton Design Diffuser
✅ Coil-Over Lowering
✅ DS Resonated GPF Delete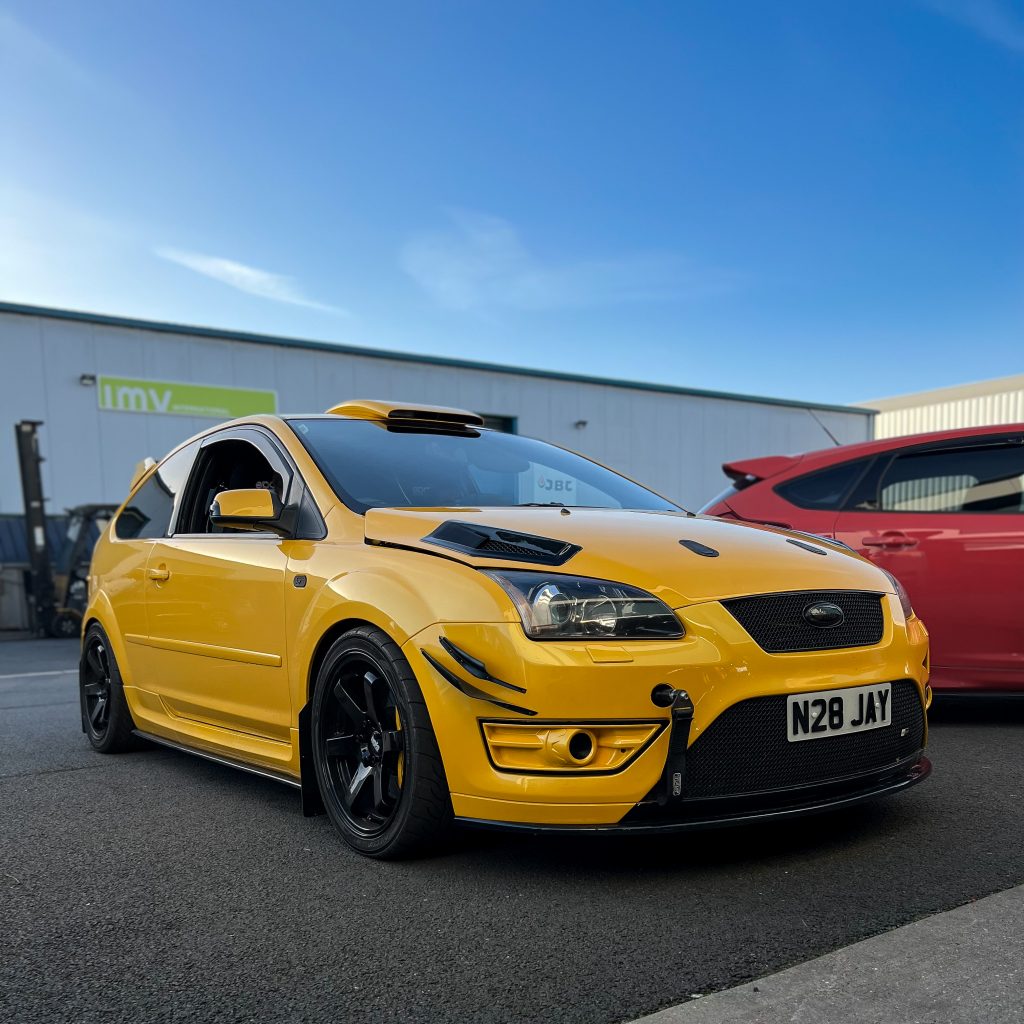 This appointment saw the installation and thorough set up of a B16 coil-over kit. It's not often that your coil-overs match your paint colour!
In the quest to achieve the perfect ride-height, rebound and shock absorber settings – Multiple B-road tests, alignments and re-adjustments were be made, ensuring this ST is officially track ready!
With tracking facilities in-house, our customers can be confident when hitting those corners! Free four-wheel alignments for any suspension related work, an offer still active now until further notice!
Naturally there are plenty more jobs for us to speak on, and there will continue to be in the new year. If these highlights have generated any inspiration for tuning your own ford or BMW, be sure to give us a ring or drop us an email – or just browse our product range if you need ideas!
Back to News & Reviews