Click here for SNAP! Finance Application.
Snap Finance provides a perfect opportunity for those customers that didn't quite meet the acceptance criteria of our Duologi applications!  Whether it's a remap or a full tuning package, Snap! Finance can help fund your order through Dreamscience with a flexible pay back option tailored around you.
A minimum of a £15.00 deposit and lending of up to £2250.00. Up to 15 months loan period .
Unlike other finance providers  on the market, Snap Finance will provide you with a credit amount should your application be successful. You can then plan what you would like to spend your credit amount on before giving us a call to put your order through on Snap Finance.
Payments are simple and Snap Finance allow you to spread the cost of your order to suit your needs, providing flexible payment options with weekly / fortnightly and monthly payments available to choose from.
Please don't be put off by the interest rate on the application! With the hello15 finance offer, applicants have a 15 week period to pay off their credit amount before any interest comes into place! A fantastic importunity to spread the costs of your order. Should you not be able to pay in the 15 week period, the interest rate will then take affect on the remaining credit amount that is left unpaid. The more credit you pay off in the 15 week period, the less interest you will pay on the full order.
Requirements Needed to Apply for Snap Finance:
Applicant must be 18 years or over
Minimum of £200 per week individual income
Has a current account with monthly direct debits
Permanent UK resident
Valid UK mobile number & email address
Each customer can only have one active loan at one given time
All finance requests must be from the loan applicant themselves
Have a look at the walk-through below for all the information you need:
Step One:
Registering your interest in Snap Finance.
You can apply for your credit amount either by following the link at the top of this blog, over the phone 01482 224433, via email sales@dreamscience.co.uk or via Facebook Dreamscience Tuning.
Step Two:
We will then ask you to provide us with your mobile number.
Step Three:
Filling out the application form.
Clicking through the finance link, you will then need to complete the application form, which can be done in five simple steps.
Relevant information such as Personal Information, Income Information, Essential Outgoings and Bank Information will be collected in order to determine if your application will be approved.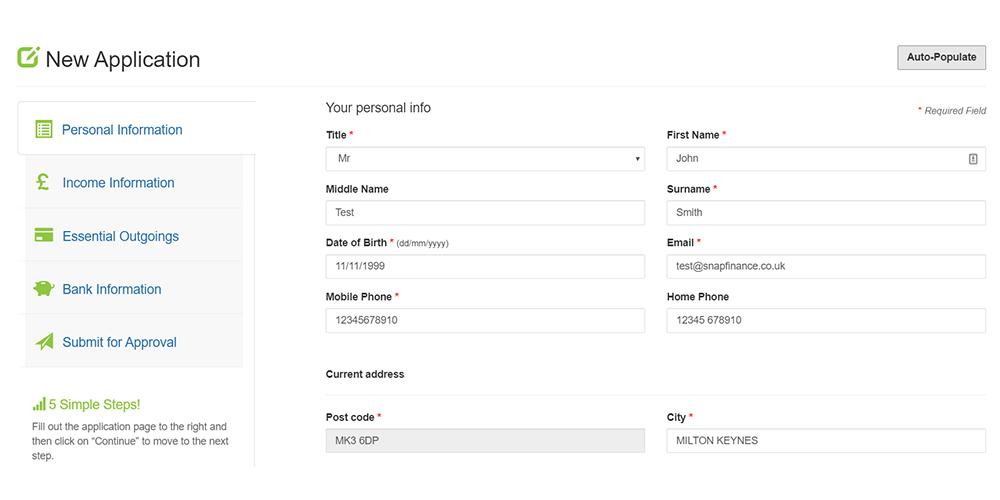 Step Four:
Completing the Verification.
You will then be asked to verify your identity with Snap Finance sending another text message / email to yourself with a verification code for you to input into the application.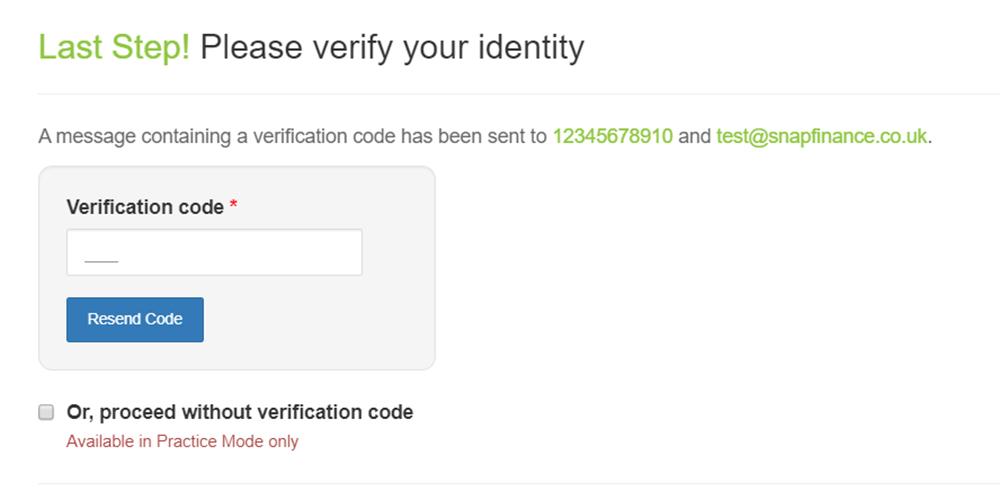 Step Five:
Interest Free Finance Option.
hello15 offers you the chance to settle your loan within the first 15 weeks before any interest comes into play. You will pay a £15 deposit before the 15-week period begins, payments are extremely flexible, allowing you to pay weekly, fortnightly or monthly.  You can learn more about hello15 on Snap Finance's website HERE.
If you are interested in the hello15 offer, please tick the tick box on the Submit for Approval page

Step Six:
Submitting the Application.
After selecting your security question and contact preferences, you will then be asked to confirm you have agreed to Snap Finance's Privacy Policy. You must tick the box to confirm this before submitting the application.

Step Seven:
Approved or Declined.
Your application will then be sent off to Snap Finance's underwriters to confirm whether your application will be approved or declined.
If approved, you will be given a credit amount to be spent at Dreamscience Motorsport, you can then give Dreamscience Motorsport a call who will go through the parts you would like to order before creating an invoice through Snap Finance.
If your application comes back declined, Snap Finance will unfortunately be unable to offer you any credit.
Step Eight:
Legal Requirements.
The Dreamscience Motorsport staff member on the phone will then discuss the remaining legal requirements we have to go through. You will pay your £15 deposit over the phone before being sent an electronic contract agreement which you must complete and sign before we can proceed with the order.
Step Nine:
Dispatching the Order.
Once the application is complete and signed, our dispatch team will proceed with the order, if in stock we will dispatch the order on our next working day delivery service. If your order requires parts that are not in stock, we will place your order with our supplier and update you with an estimate delivery date.
Please note the delivery MUST be shipped to the billing address on your application as per the terms and conditions set by Snap Finance.
Step Ten:
Welcome Call from Snap Finance.
When the order and application status is complete, Snap Finance will then give you a quick call to confirm everything is okay with the order and discuss any extra details you would like to go through regarding your finance application.
Please get in contact with a member of the team at Dreamscience Motorsport for any additional information you require regarding Snap Finance.
You can learn more about Snap Finance by visiting their website HERE.
To get up and running with your finance application please contact the office on 01482 224433 or sales@dreamscience.co.uk
Representative Example: Cost of Goods £915, Deposit £15, Amount of Credit £900, Annual Fixed Interest Rate 69.75%, Weekly Payment £21.03, Term 65 Weeks, Total Payable £1381.95, Representative APR 99.9%