Dreamscience ST250 Styling Pack
Give your ST an unmistakable look with the DreamScience ST250 Styling pack.
The Team at Dreamscience have designed a vinyl side to make it look like a true Dreamscience enhanced ST. When fitted, you don't have to see or hear the car accelerating to know it has the Dreamscience Power upgrade fitted. You can see this from a distance with our styling package. We use a full front end wrap around side stripe made from vinyl with Waterless-technology. All Dreamscience Logos are printed on to the side stripe.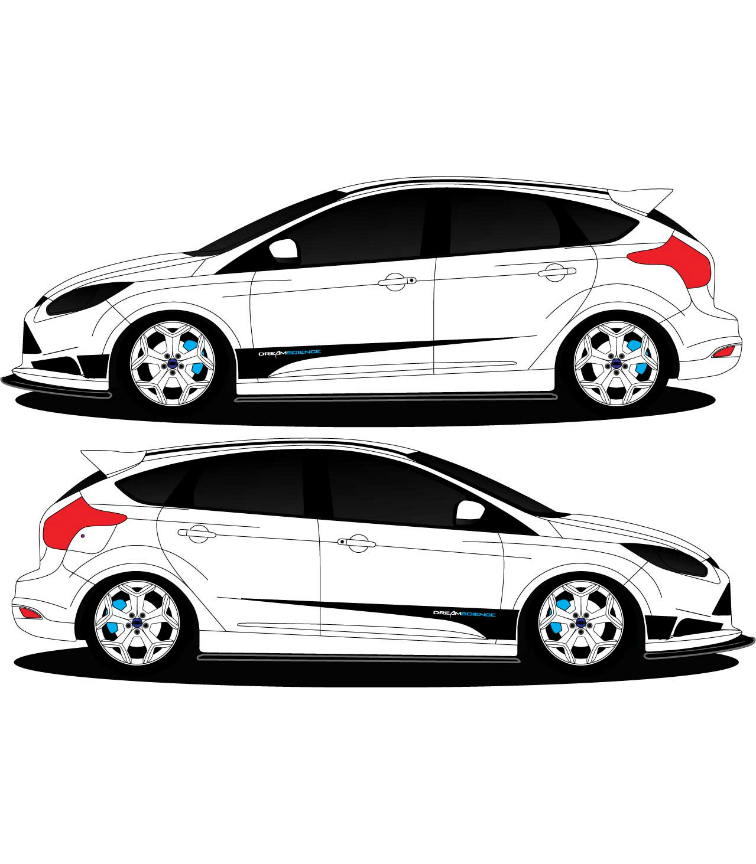 Fitting Info:
Dreamscience offer fitting for the ST Styling pack for £75.00.
Technical Assistance. 
For fitting tips and advice please call our technical helpline on +44 1482 224433 to speak with one of our Qualified Technicians or email in on sales@dreamscience.co.uk
Shipping info: 
This product is available for shipping inside the U.K and Internationally. Shipping times may vary. Extra charges may be incurred if your locations is considered Remote. If this is the case a member of our team will be in touch shortly after you have completed your order.
Read More